Dear Graham and Lucie,

We lived in a Hippy Hut in Byron Bay for 2 weeks together, just the three of us. Your Dad had to go back to the United States to work. We were so sad to see him go after a full month of being together in French Polynesia, New Zealand, and Australia. He works so hard for us, we are so lucky. Graham and Lulu, I want you to know, to remember, that it was here in this place where time stood still. We settled into a perfect little routine: pancakes and eggs in the morning at our Hippy Hut, a quick stop for coffee on the way to swim lesson, body boarding in the waves, adventures in the afternoon and the playground walk in the evening.

Graham, I was able to give you some independence here, to run around with the other kids at the caravan park. You rose to the occasion as your new role of "Daddy" while your Dad is working for us. You made eggs on your own, you followed the rules, you watched out for your little sister. You demanded apologizes and made sure everyone was getting along. You were so sweet and responsible and I really appreciate your help in taking care of our little family. I also loved watching you make new friends. Without hesitation, you are able to walk up to someone and ask "would you like to play with me?" and I know this trait will serve you well in your life.

Lucie, you turned 4 here! You asked for pink cake, a tutu, and an adorable little swimsuit. You invited all of the caravan kids to the party, even a few we didn't know. Graham blew out your candles and you loved it so much. Then you both put your faces on the cake and laughed hysterically. You are so close and such good friends. I have loved watching you bond together on this trip and I can already see that you will both be loyal to each other and take care of each other. Lucie, we shared a bed, a bed that is now covered with sand as I sit and write this letter to you both; a reminder that we are living our days to the very fullest here.

Each night after showers, milk, and books, you would both ask me for your "sages" and you loved these sweet massages, making sure I didn't miss a toe or a leg or an arm. I have loved these moments so much. I have loved making shadow puppets on the tent wall and telling you stories about when you were babies. I have loved being with you, we are having so much fun together! We are such a great team! I love seeing the world through your eyes! You are my greatest gift. I am so incredibly proud of you, my little world travelers! You are strong and happy and free. You are truly experiencing this journey to the fullest, even if you dont know that you are. I love you both so much.

Graham and Lucie, I hope that when you are older, you won't feel the need to fly around the world to stop time. I hope you make sure to practice being totally engaged with the environment and the people around you. The riches of life exist in these moments, these moments when you are totally present. I hope you can balance the distractions and work and stress of life with ease. I know that when I return to our normal life, I will definitely make sure to be more present and more engaged and I will think back to our time here in Byron Bay. In fact, I will think about our time here in Byron often and with the fullest heart. This time here with you, totally engaged and in love, was one of the best experiences of my entire life. The memories we made in Hippy Hut #6 will live in my heart forever. Thank you for being my best travel mates!

Love,
Momma

I hope to do another post with all of my recommendations for a perfect 2 weeks in Byron Bay but here are a few things I wanted to jot down for my own memory...

Things I remember from our time in Byron Bay:
- Tent windows down and the sound of the ocean
- Nightly massages for the kids
- Bedtime stories - Australian classics Magic Possum and Edwina the Emu were our fav
- Graham and Lucie running free around the caravan park
- Our walk/bike to swim lessons each day
- Our drives through Hinterland
- Our visit to Killen Falls when Graham found a giant log and the kids pretended it was a boat, Graham was the captain and the kids went under the waterfall without fear
- Swimming in Tea Tree Lake with Lucie and watching Graham catch tadpoles
- Facepainting with Ms. Sally in the park - one night Graham asked to be a clown with Hulk Smash Hands and vampire teeth
- Lucies 4th birthday when Graham blew her candles out and she laughed hysterically and then they put their faces on the cake
- Lucies sweet birthday portrait on the beach when she ran away from me laughing and playing
- Brunswick Heads when the kids ran around like crazy in the shallow river
- Graham learning the backstroke, breaststroke and freestyle in swim intensive! He also was given a swim cap that he wanted to wear to bed, he was so excited
- The Solar Train which the kids both loved - they ran around and laughed and stuck their heads out of the window
- The lighthouse walk down to Little Wategos Beach where we played aquarium for around an hour, Graham giving me a tour of each tidepool and all of the creatures inside
- Watching Graham and Lucie climb to the top of the tree in the playground and make friends without hesitation
- Bodyboarding in the waves
- Watching the kids play with his surfer dude toys with his friends Bronx, Darius and Sandor
- Swimming with Lucie in the pool while Graham had swim class
- Sparklers on the beach with our new friends the Girrens
- Silent Disco on the beach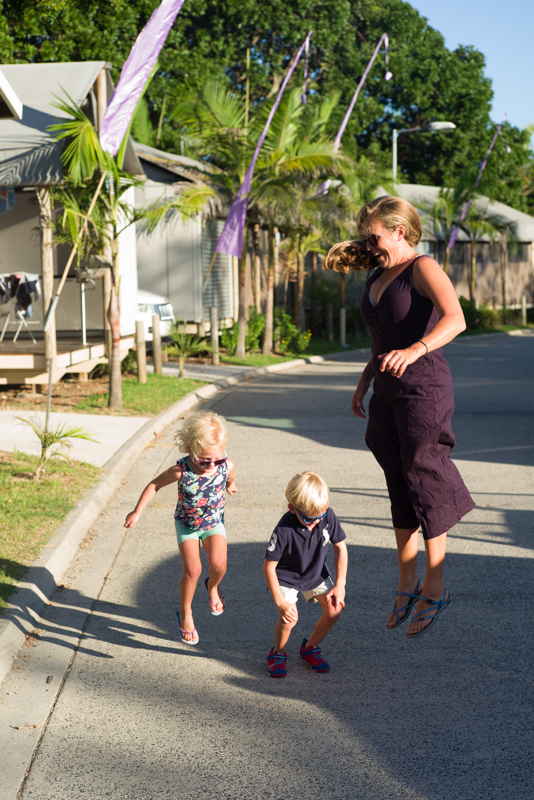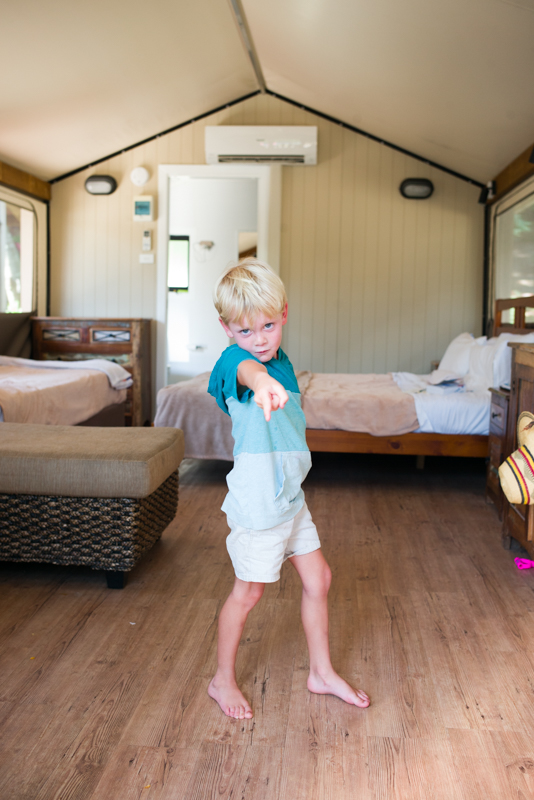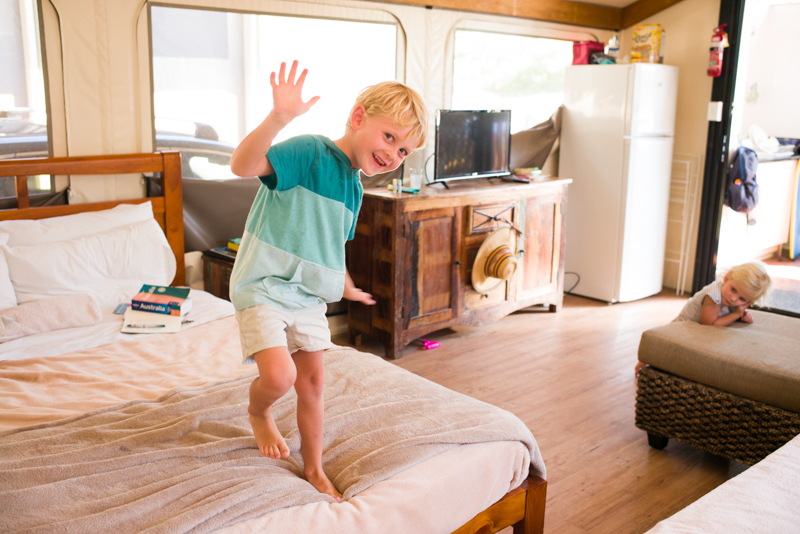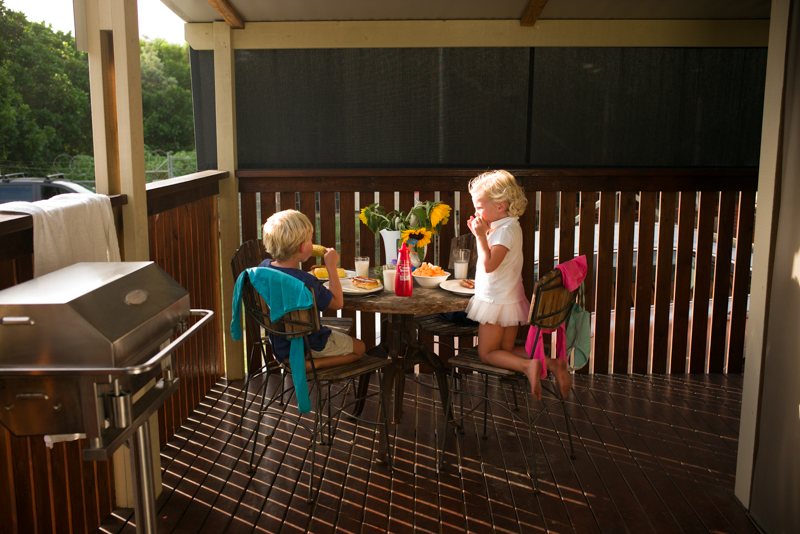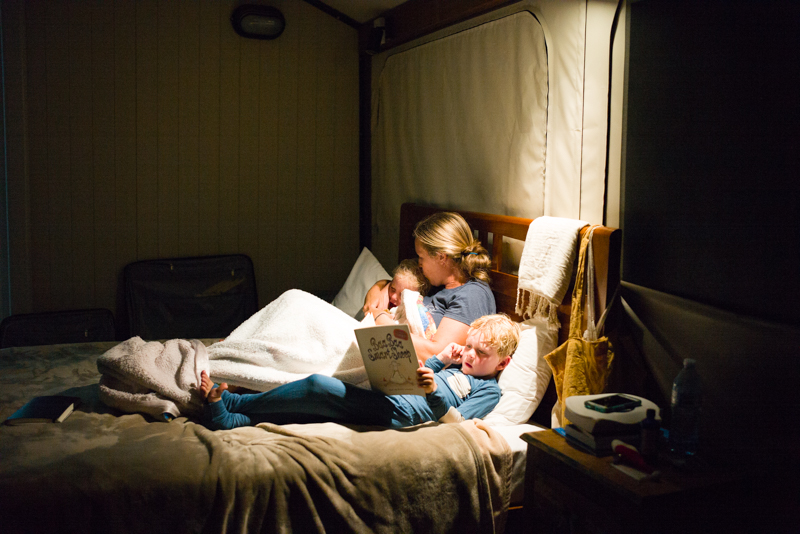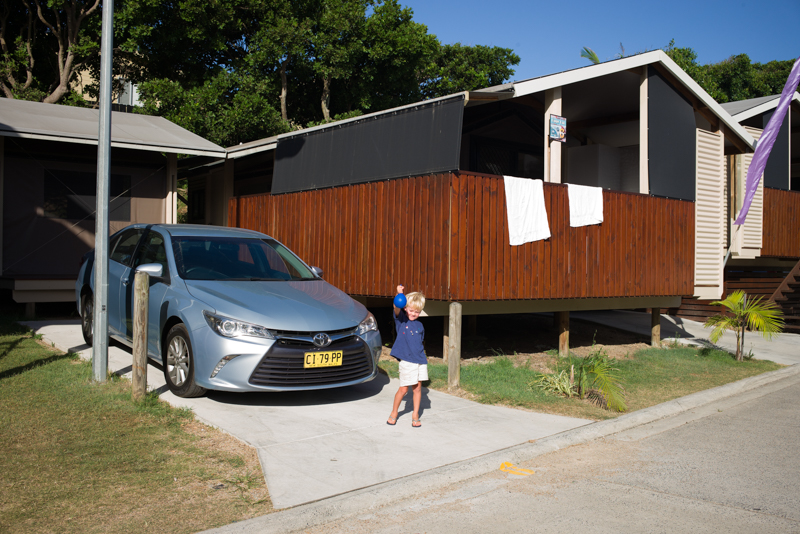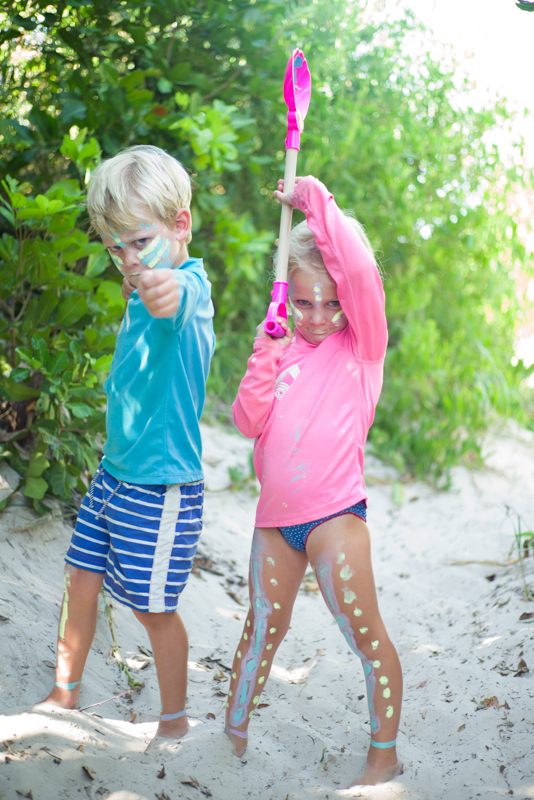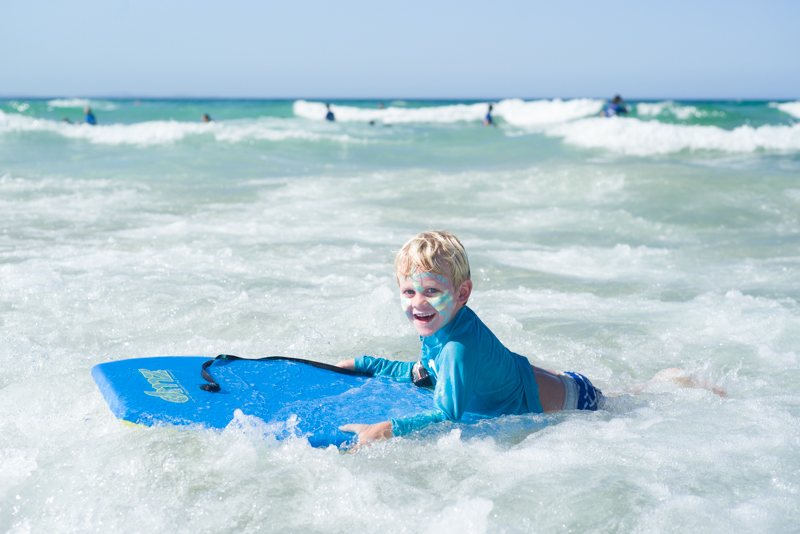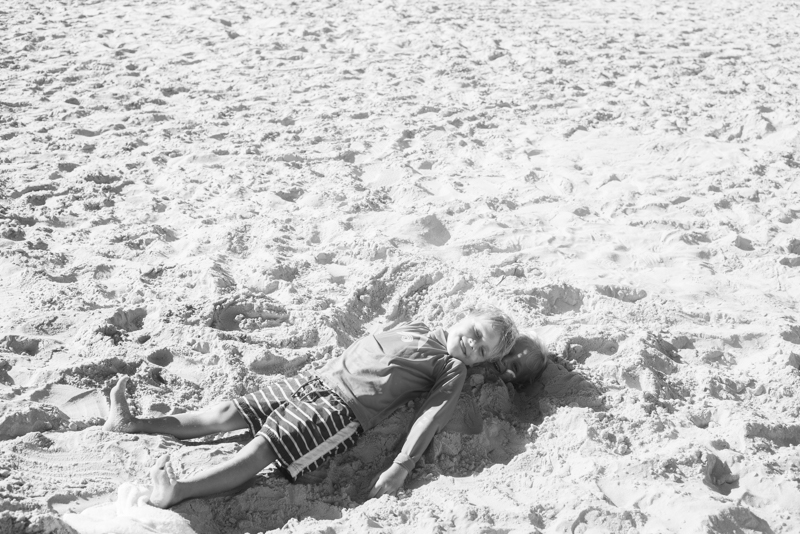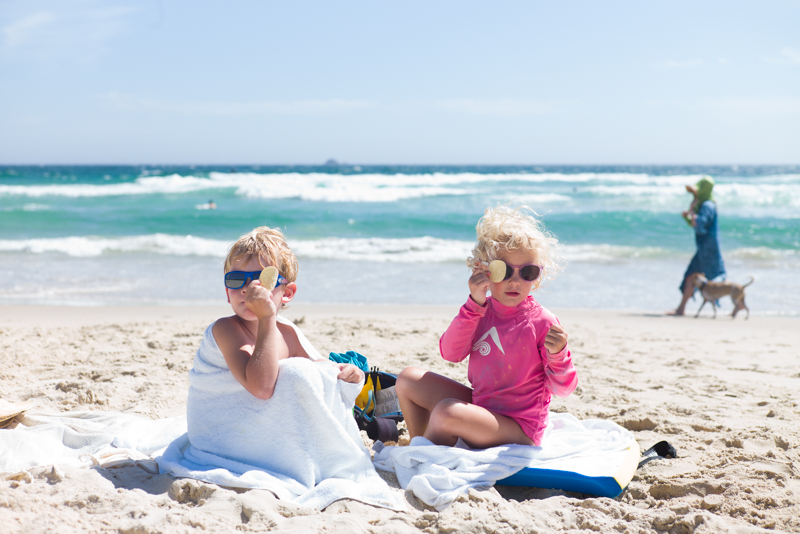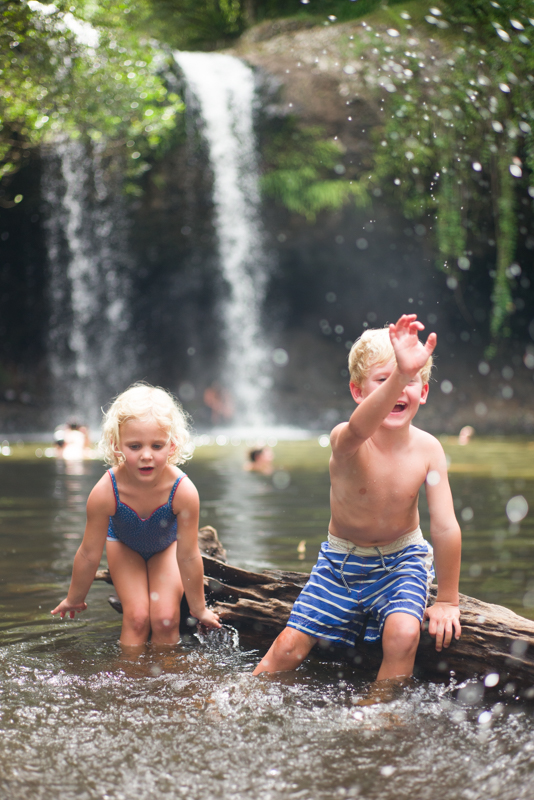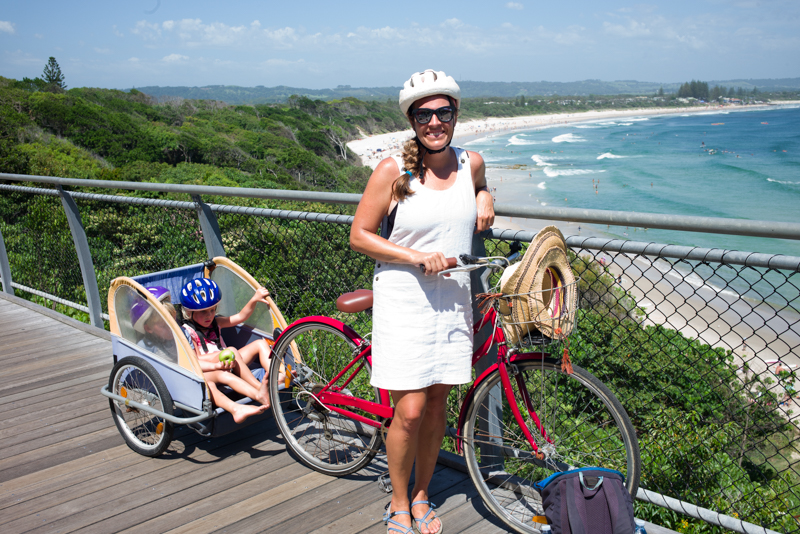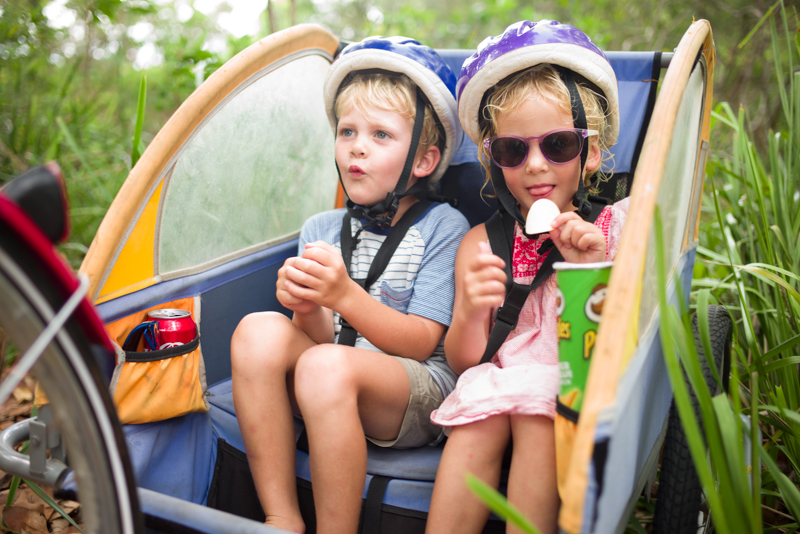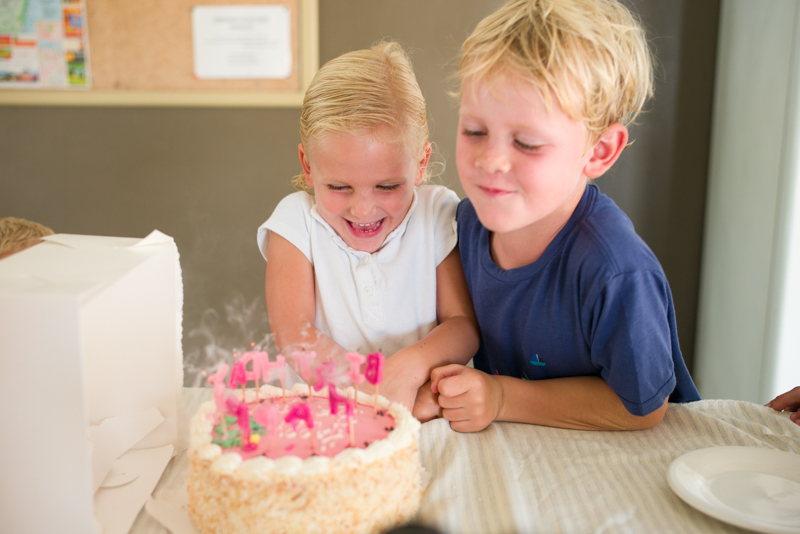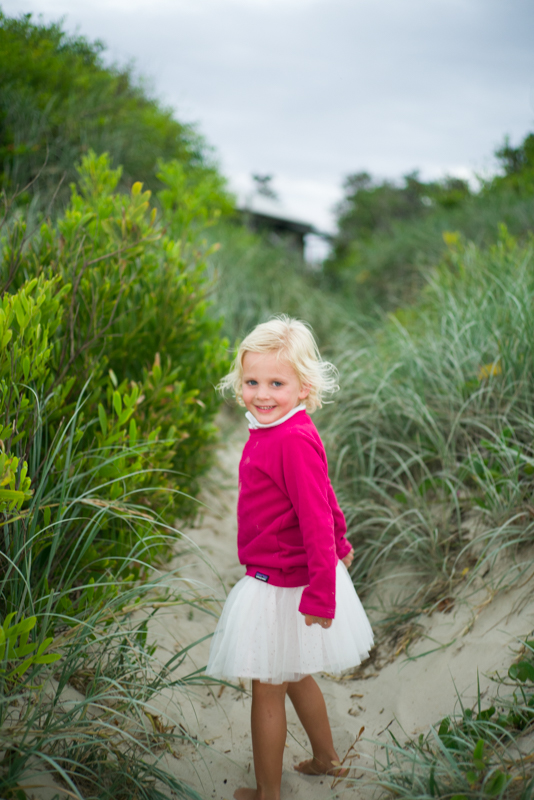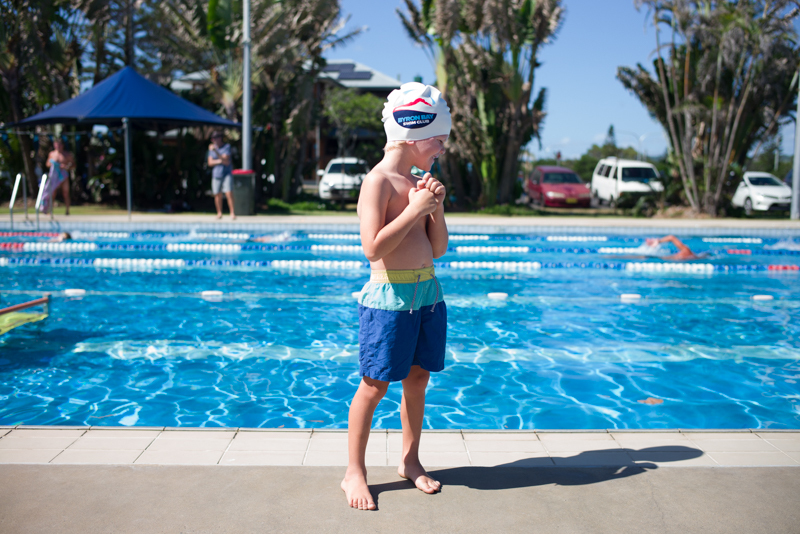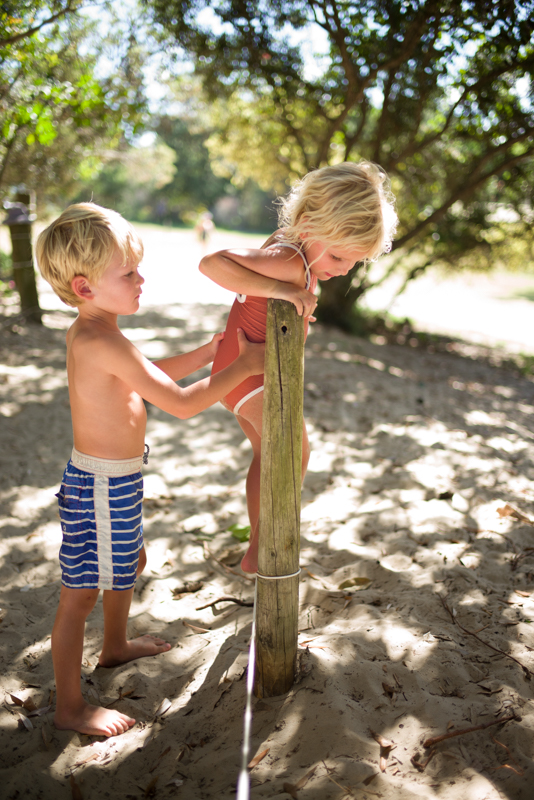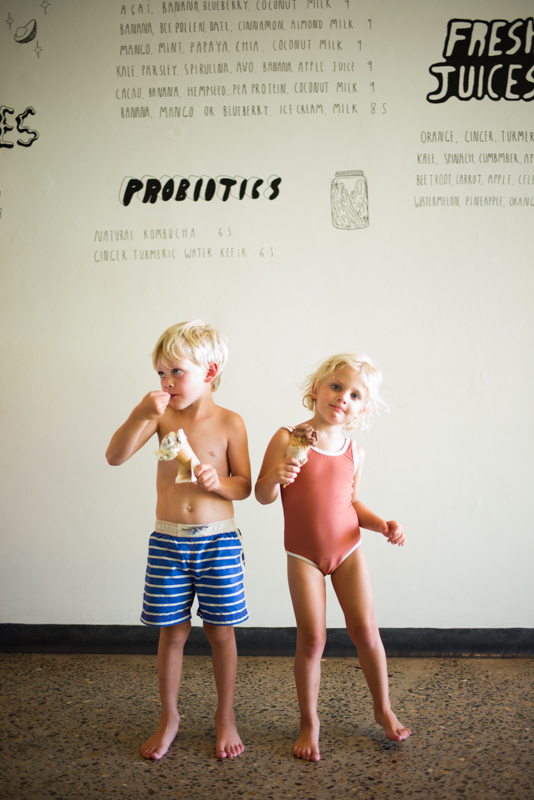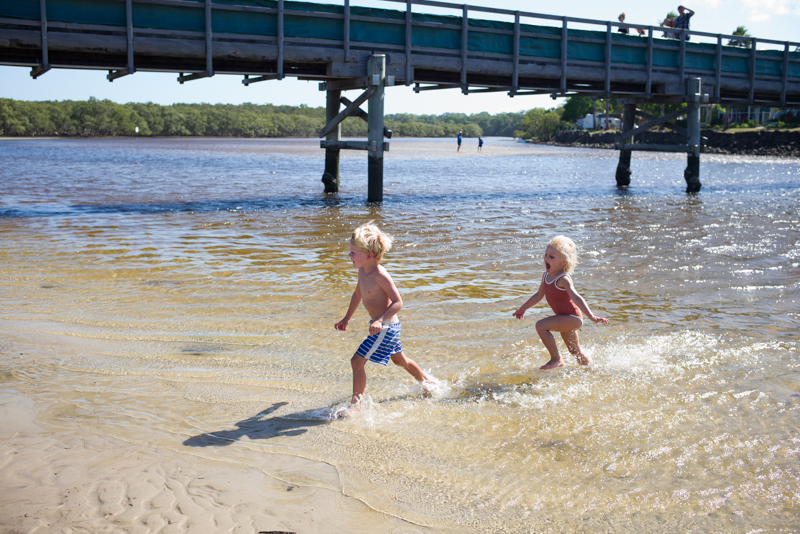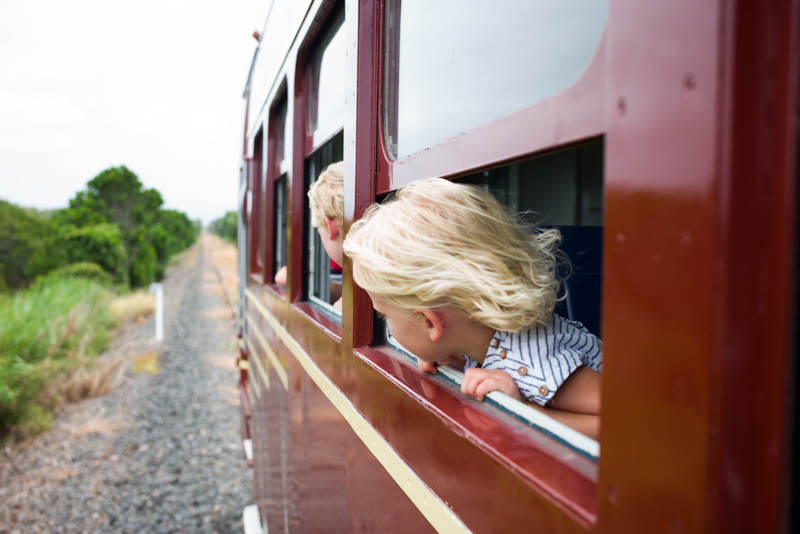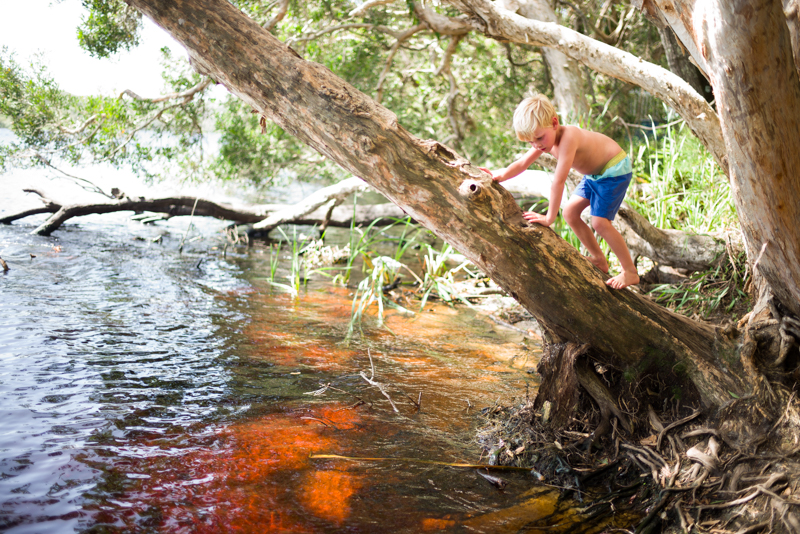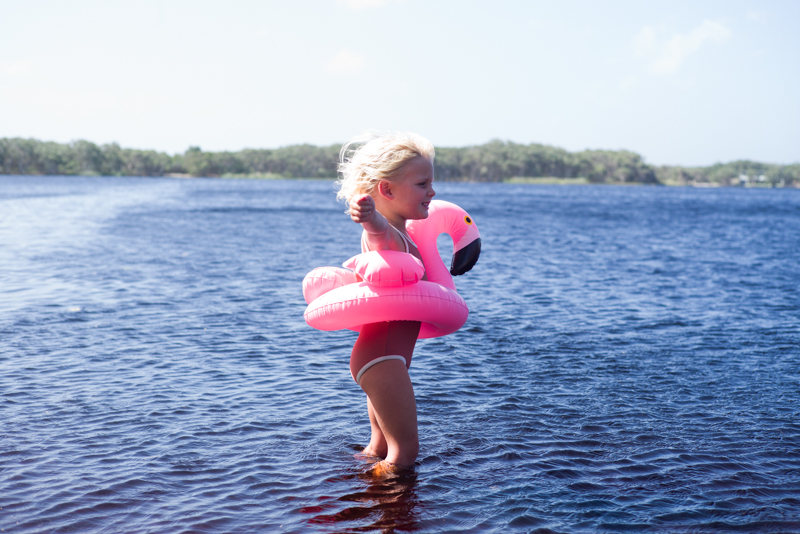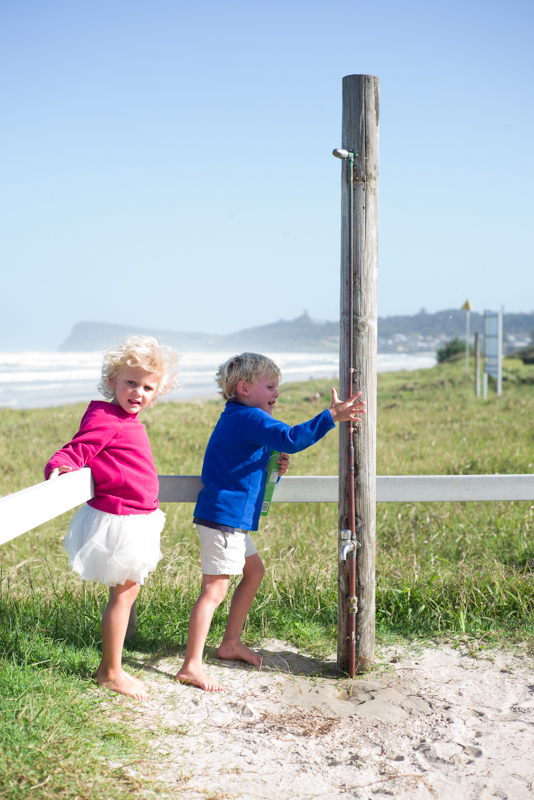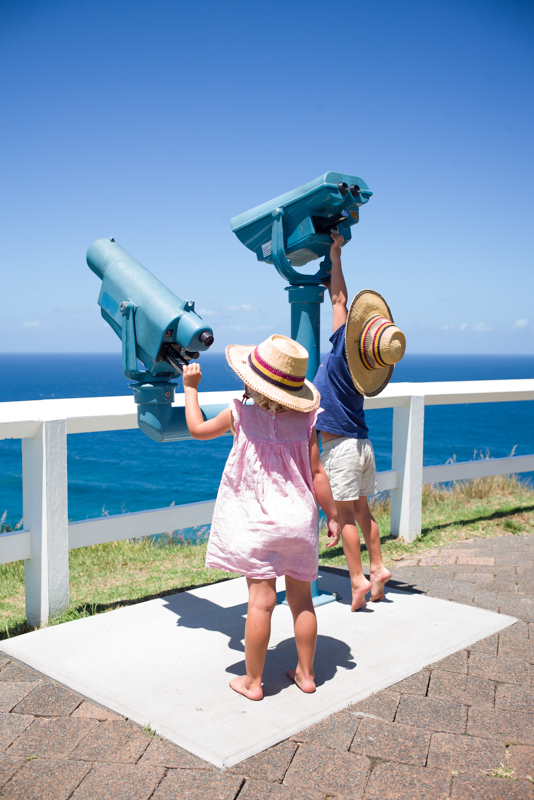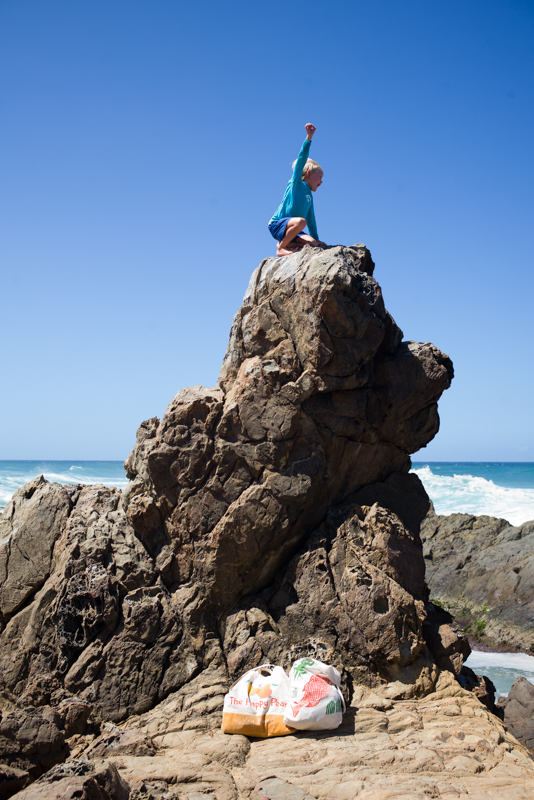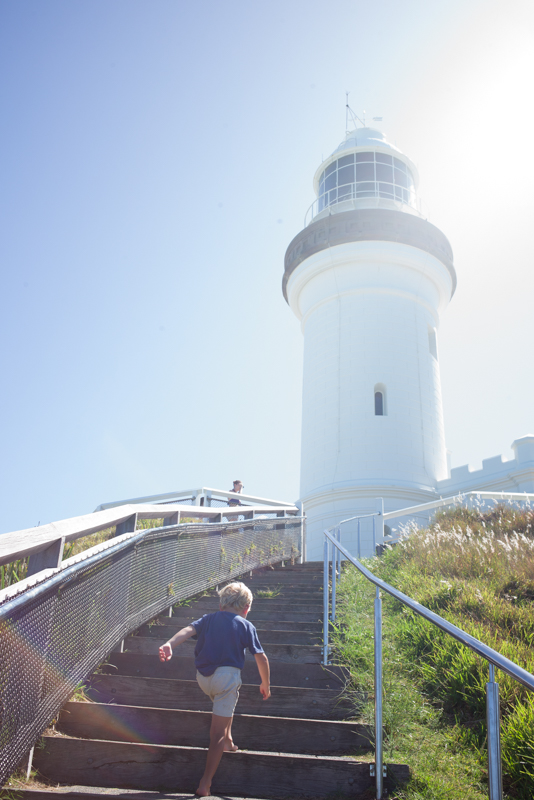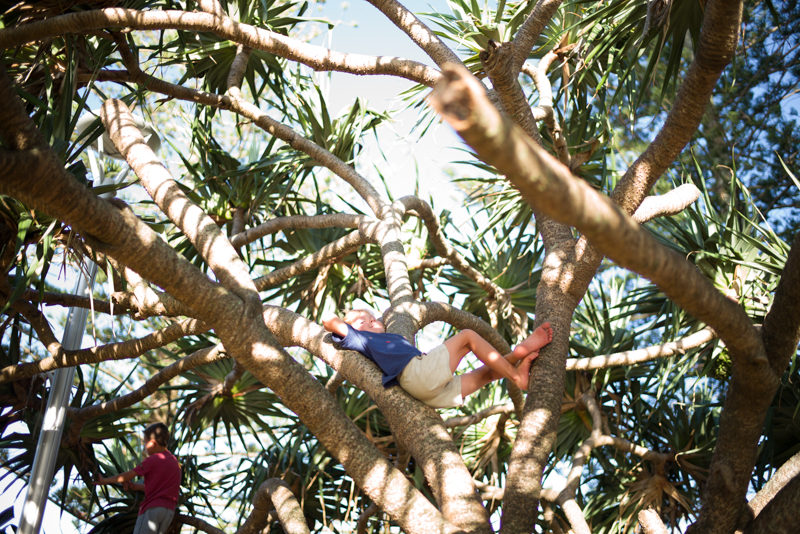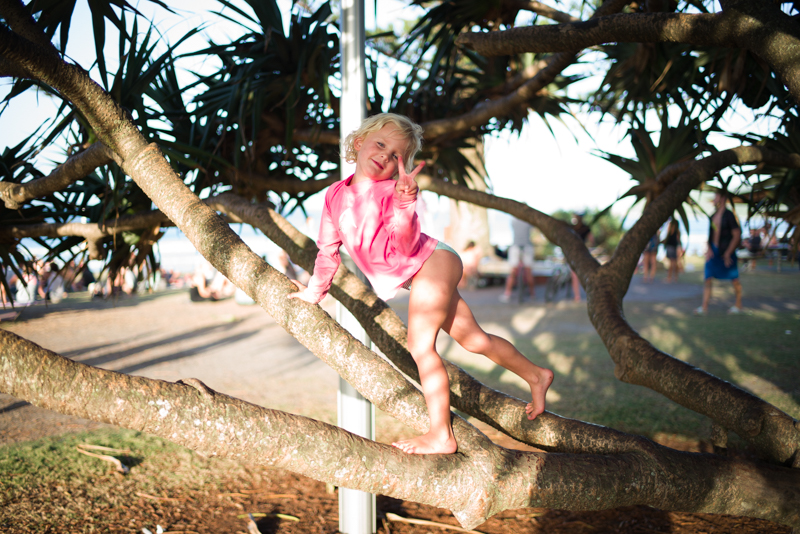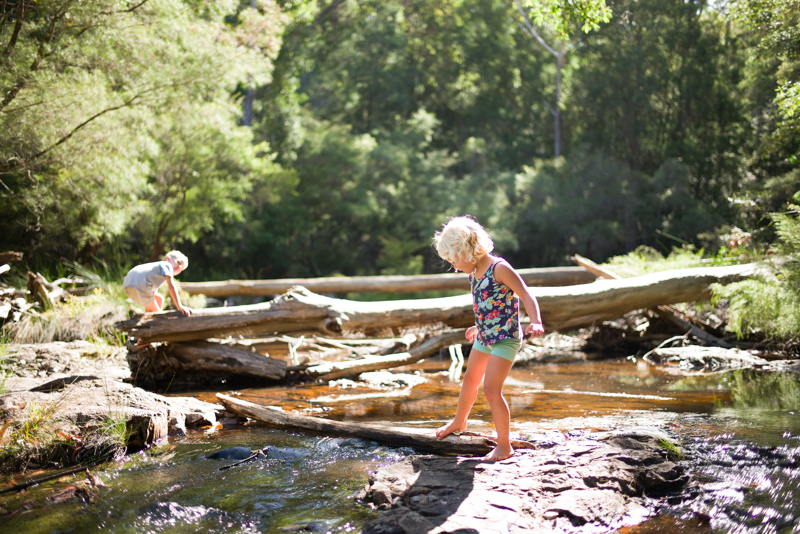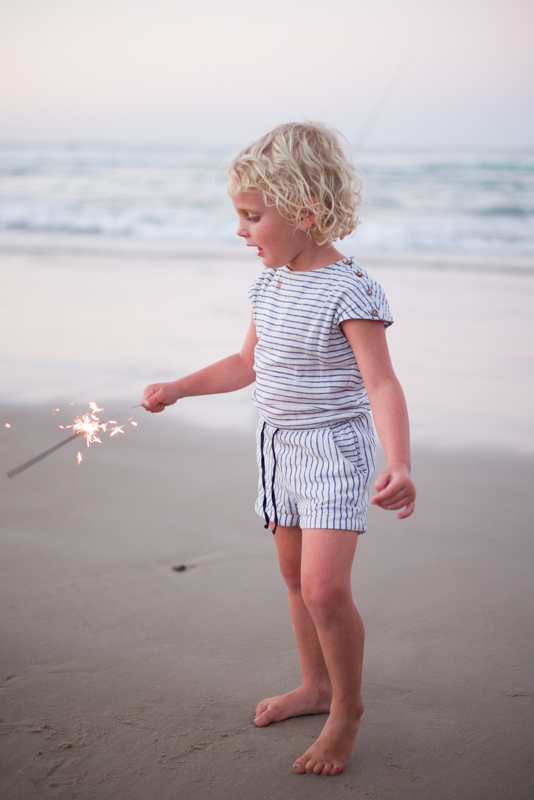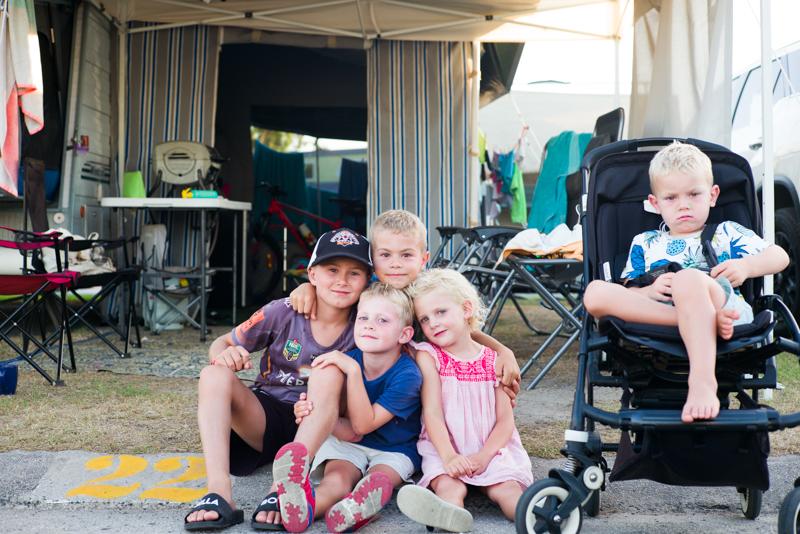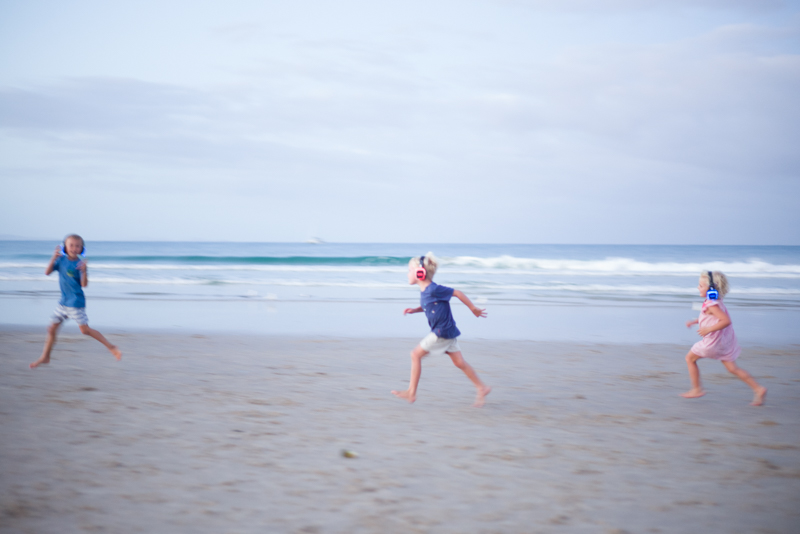 Our last week in Jose Ignacio was quiet and blissful and was a perfect way to end the trip. We relaxed at the beach, hit up our favorite restaurant La Huella one more time, played at the beach house (in the pool and the trunk of the car). The electricity went out one night which made for a super cozy evening. This was the night we had a babysitter and Steph and I went out to dinner, it was lovely. We tried out a new coffee shop and played at Playa Mansa for sunsets. Our grand finale was a visit to Francis Mallman's restaurant
Garzon
, which was absolutely fabulous! We had dinner overlooking the olive fields and the kids ran all over the beautiful property. The morning we left, I took my little G bug out for one last little drive to the old town Garzon and we got some pics of cows and the dusty old town. It was a perfect ending to the most incredible adventure. Steph and I are working on a "Best Of" list for both Buenos Aires and Jose Ignacio so I'll post something for you all soon in case you wanted to escape to South America for bit.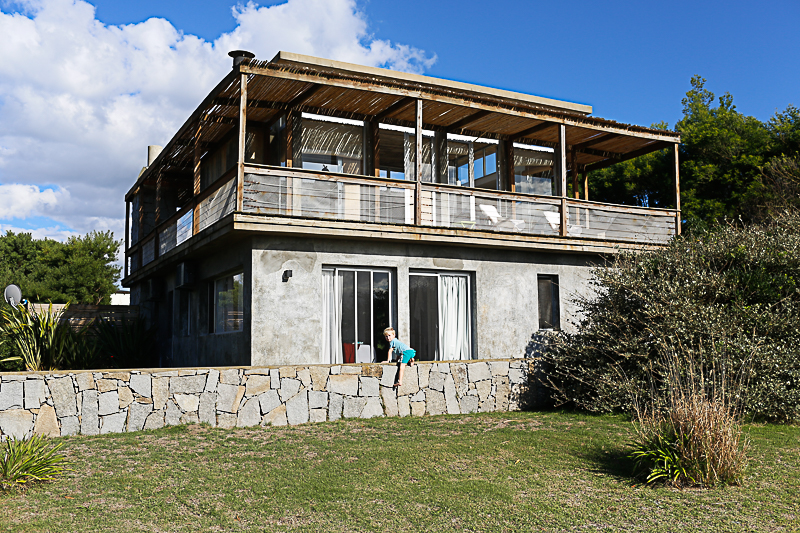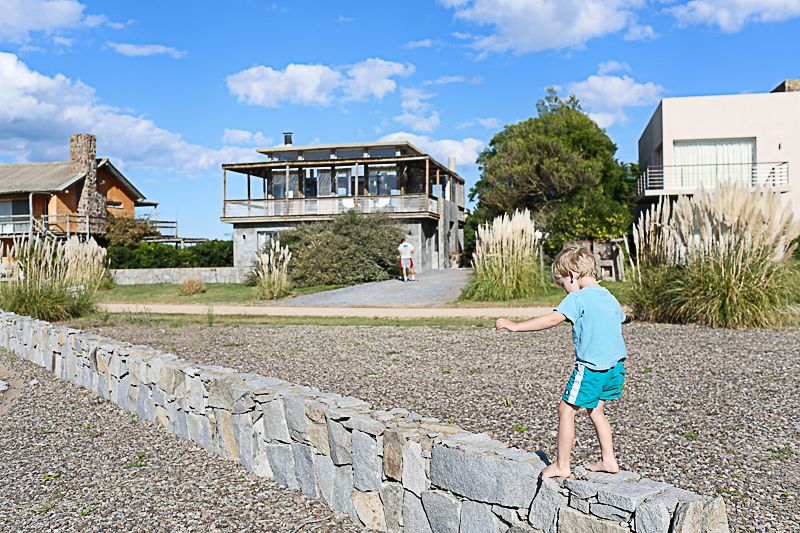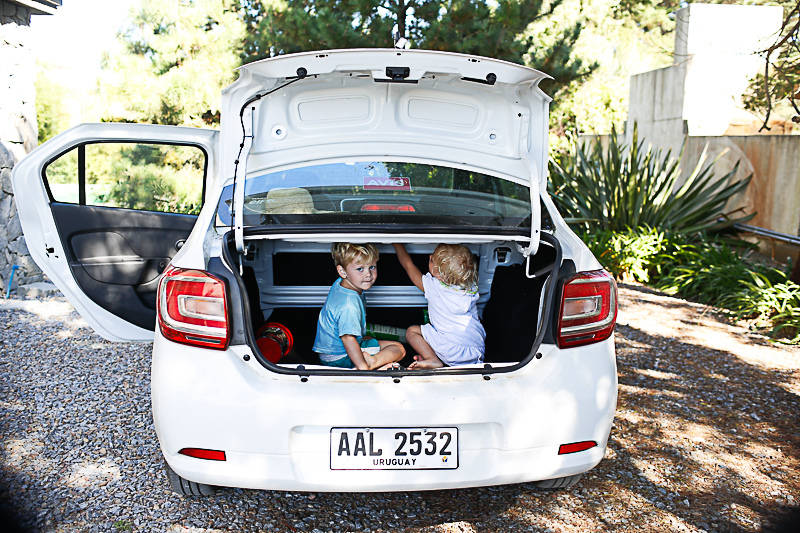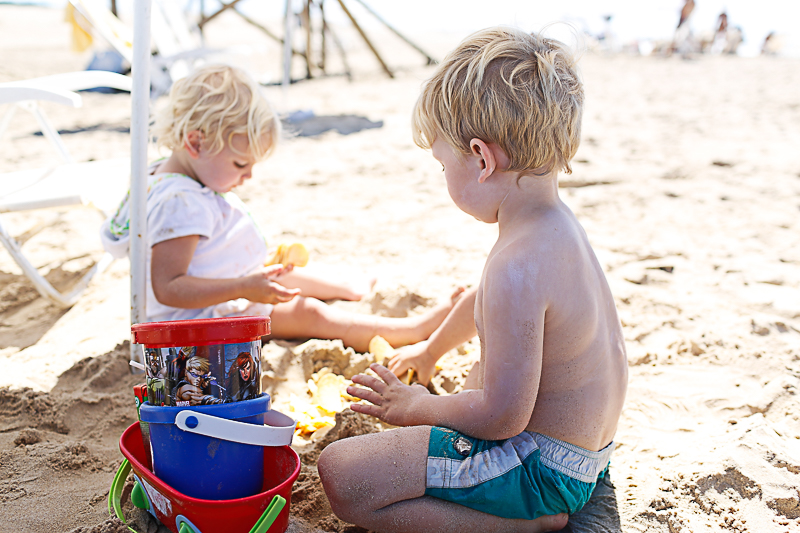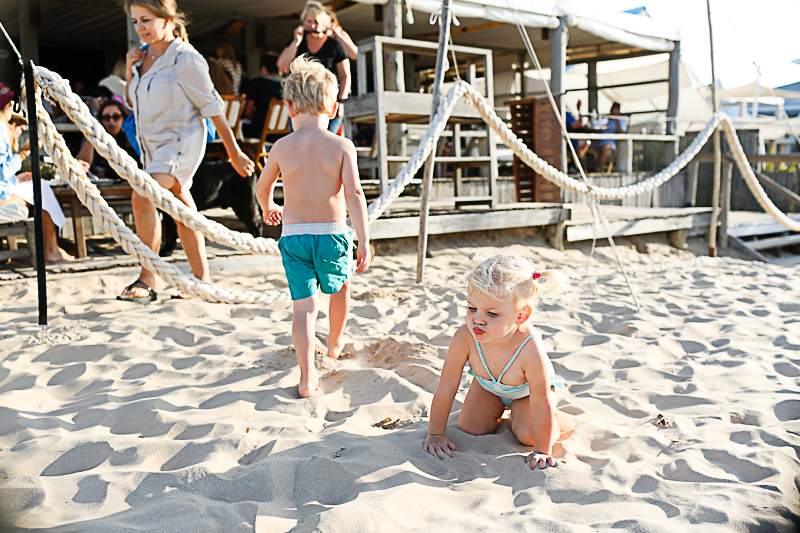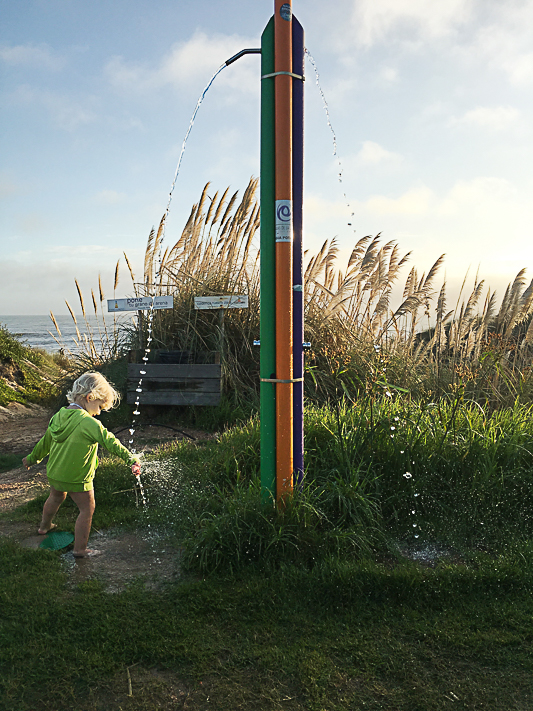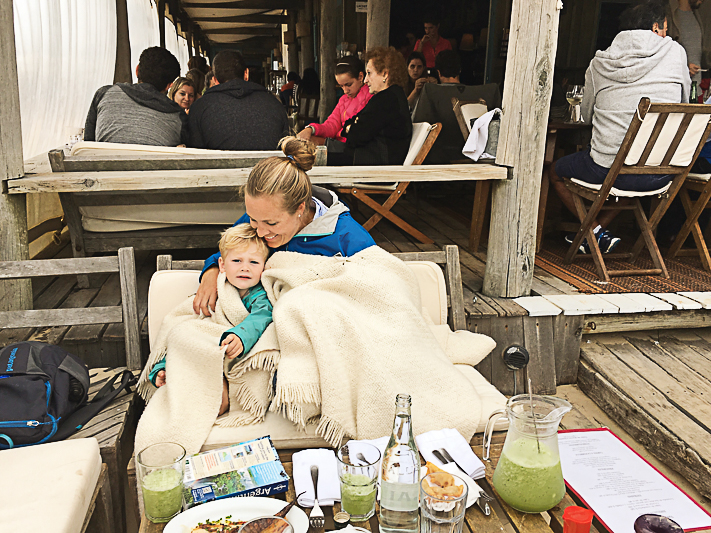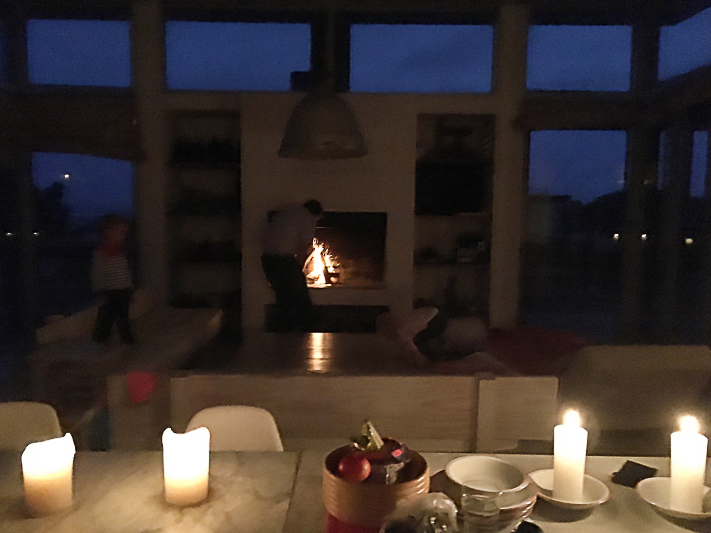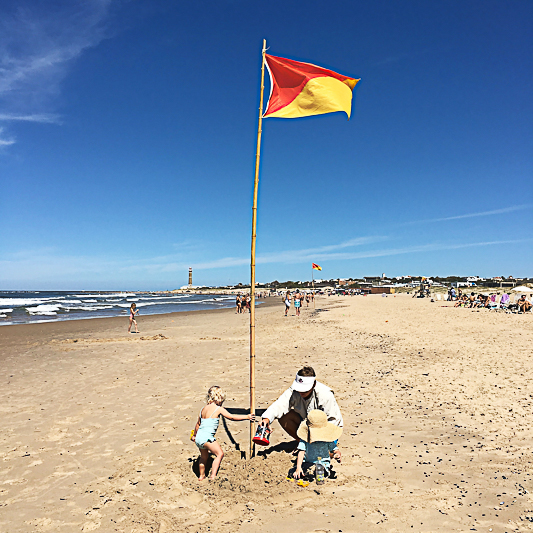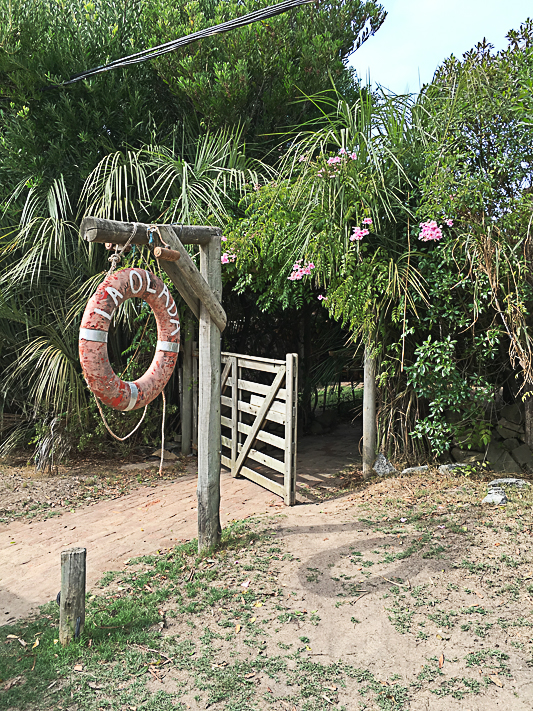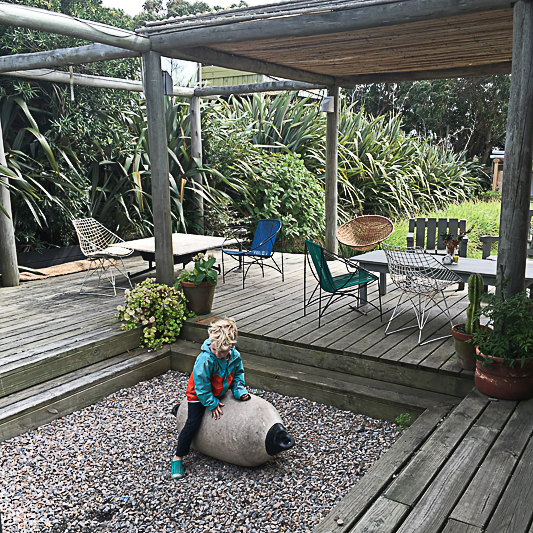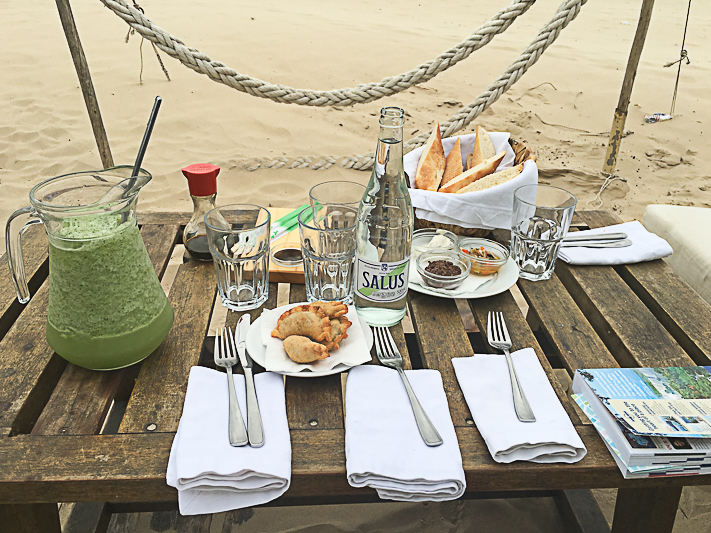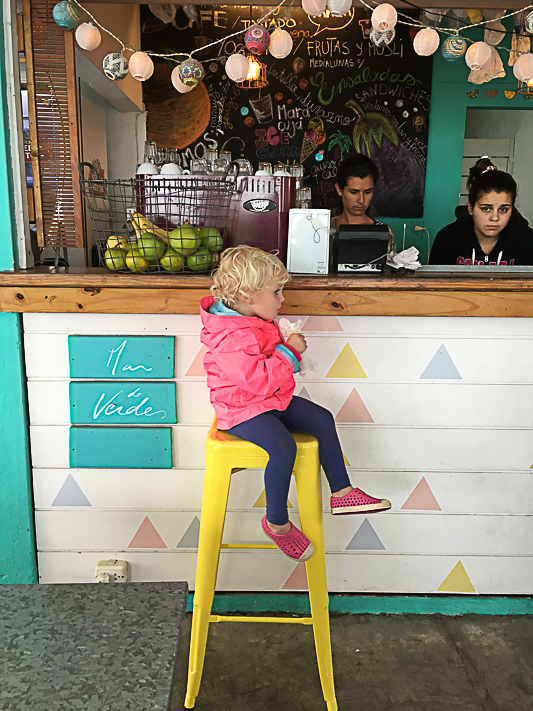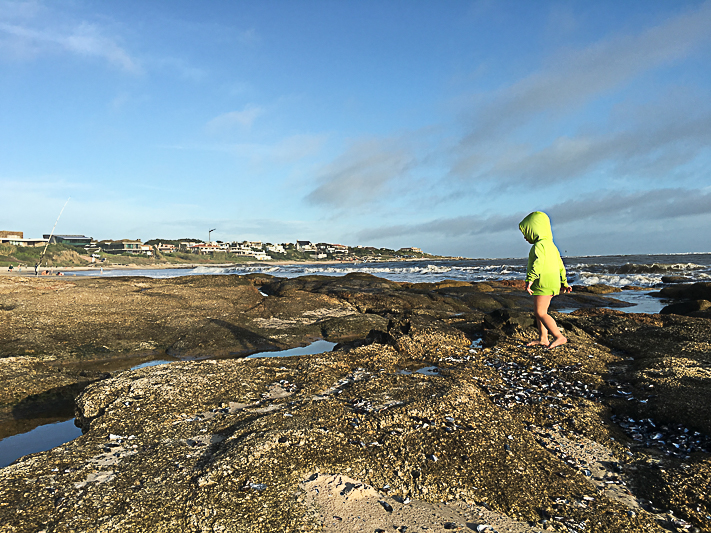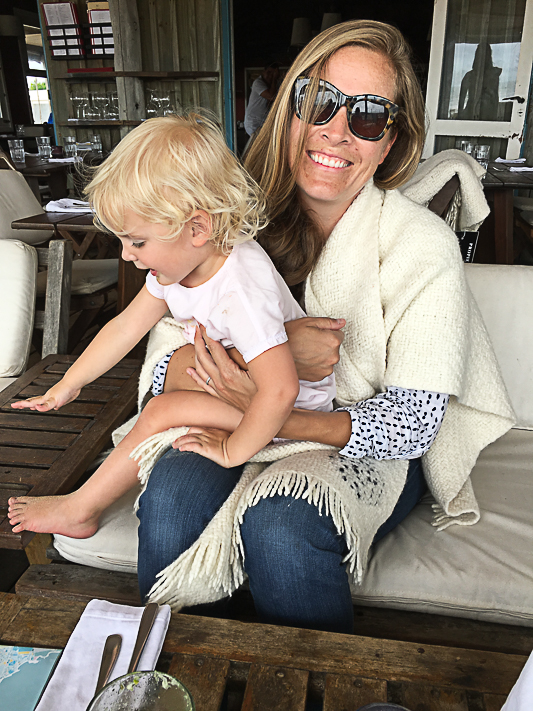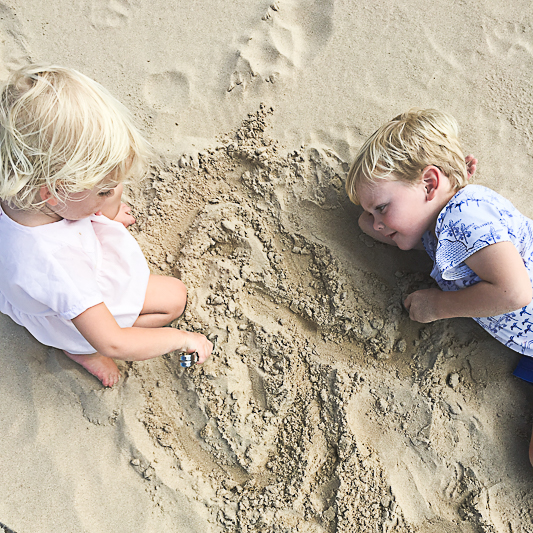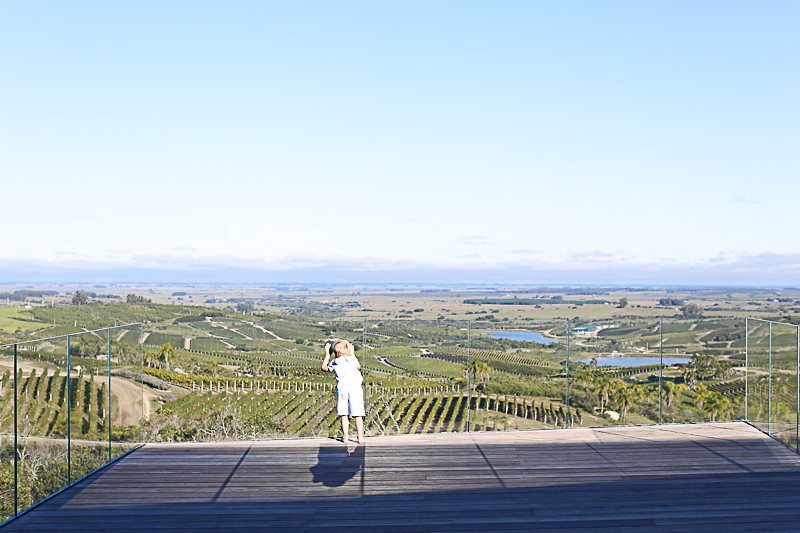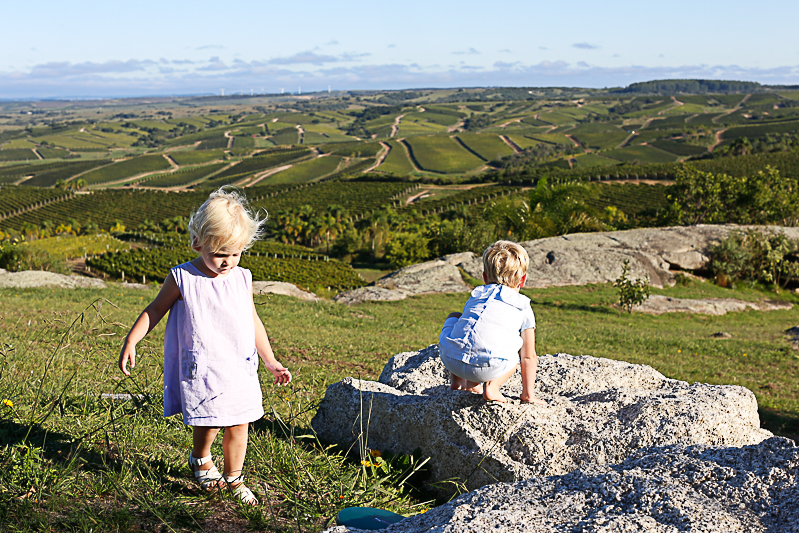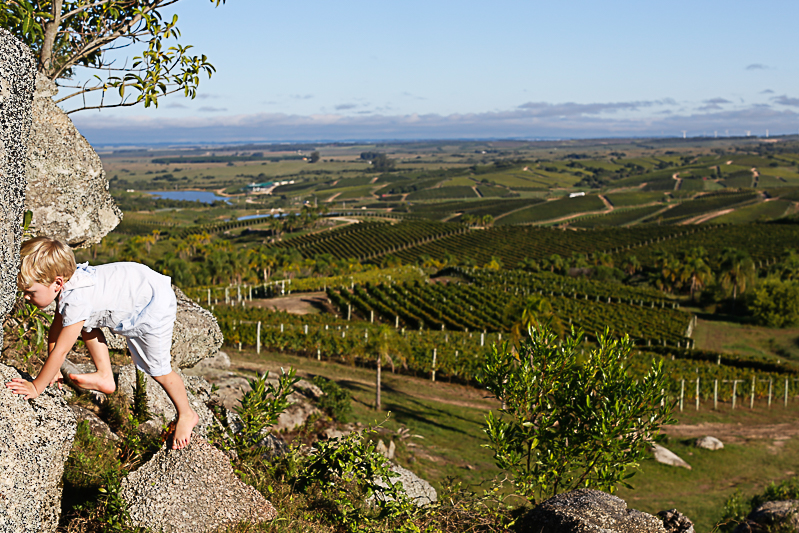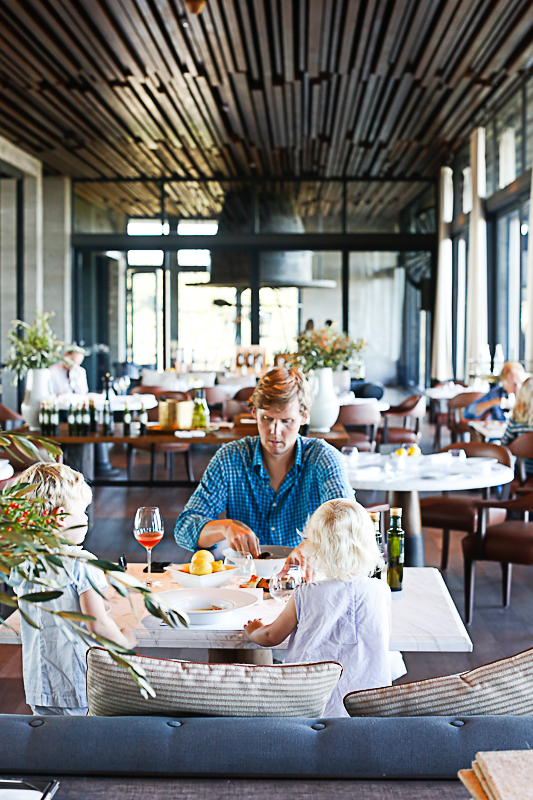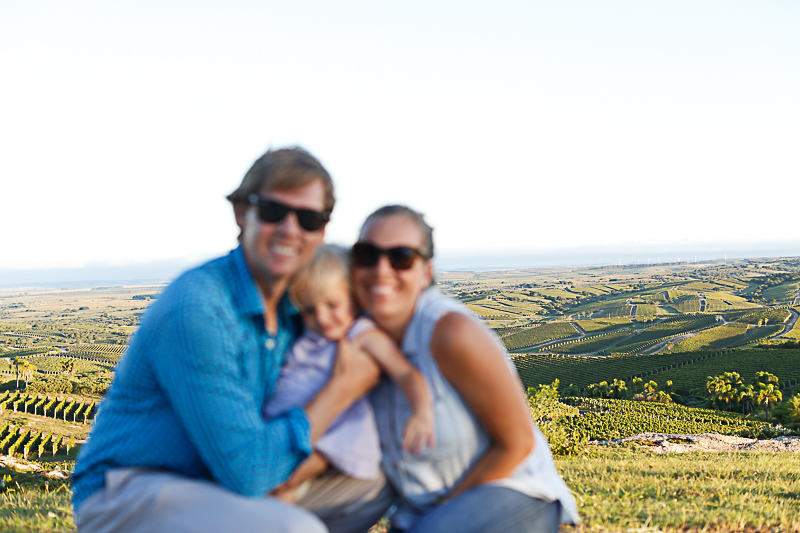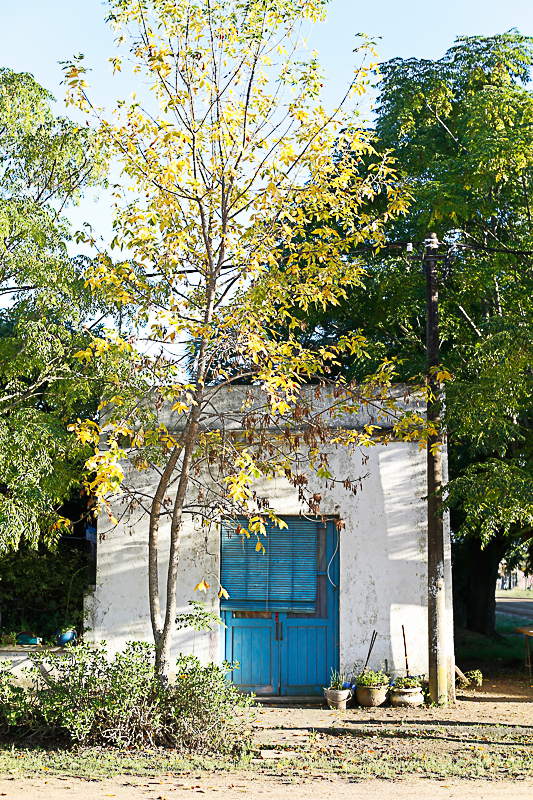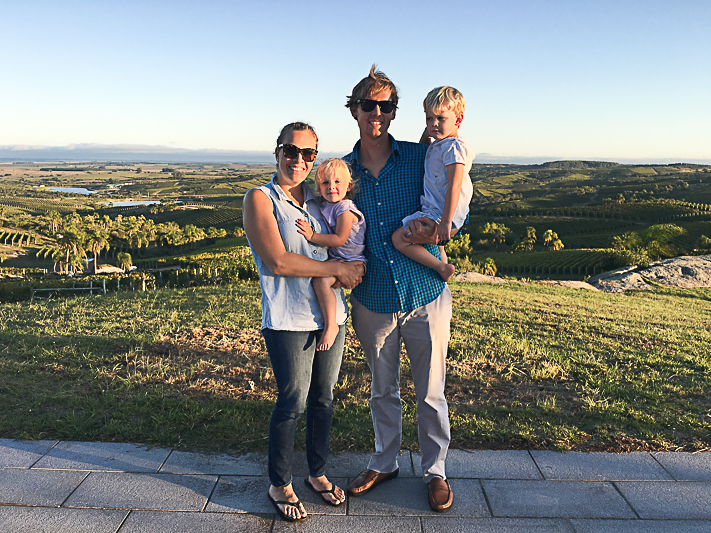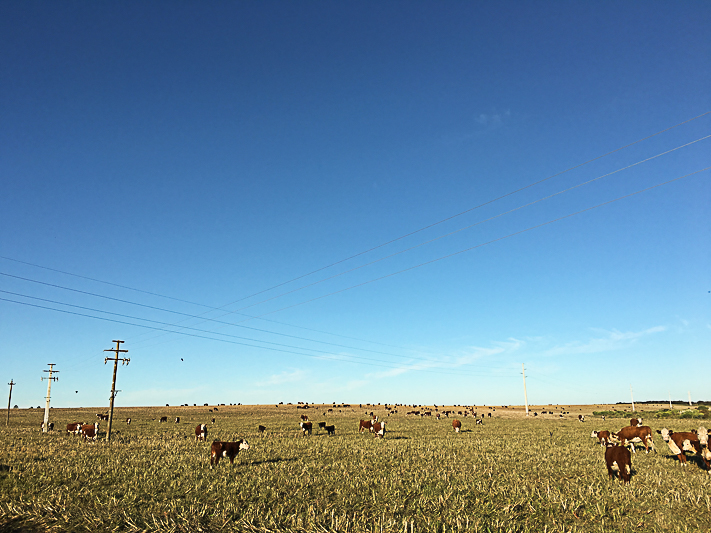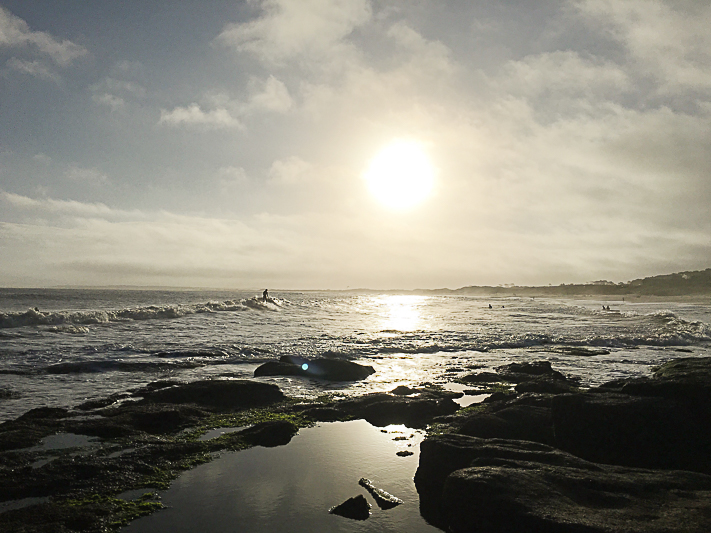 This was easily the most ambitious trip I took during our time away. Jose Ignacio was COLD and RAINY for a while and we got cabin fever quite badly. Steph had to work every day and couldn't really help me so I had to get out of there and go see something new. I realize this was a little selfish but I was not going to let the kids stand in my way of seeing something new in Uruguay. The other option was going to this little bouncy house thing in a strip mall and I chose Montevideo instead. Steph booked a cute little hotel for us in the historic part of town. The hardest part was timing the trip so that they would (hopefully) both be asleep for the long car ride without car seats. Luckily, this worked out quite nicely and they woke up when we were about 20 minutes away from the hotel and were so excited to see the "big city"! The trip took about 2.5 hours and we parked right outside of our hotel. We checked in, got a map and headed straight to the closest playground. It was getting dark so we left the playground for a little walking tour of the historical section. (I had one baby on my shoulders and one in my arms for most of this walk). It wasn't ideal but we made it with only 1 meltdown and 1 bribe (they each got a lollipop for holding hands and not running away). I attempted to eat with them at a restaurant but that was no good so we got some street food and took to back to the hotel for dinner and a shower. The next morning we had a lovely little breakfast in the hotel (we had to remove all of the fine china from the table) and then we went to the playground again. Here are a few pics from less than 24 hours in Montevideo, the capital of Uruguay!! (Also, I think my computer put some weird little filter on these photos but I don't have time to re-export them)...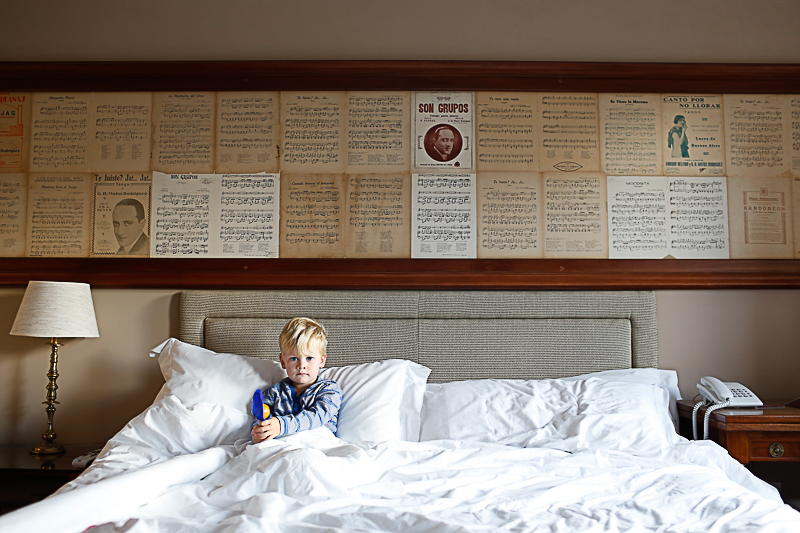 The kids just needed a change of scenery and SO DID I!!! Sometimes you just have to go with the wind, you know? Get out and do what you want and the kids will love it too!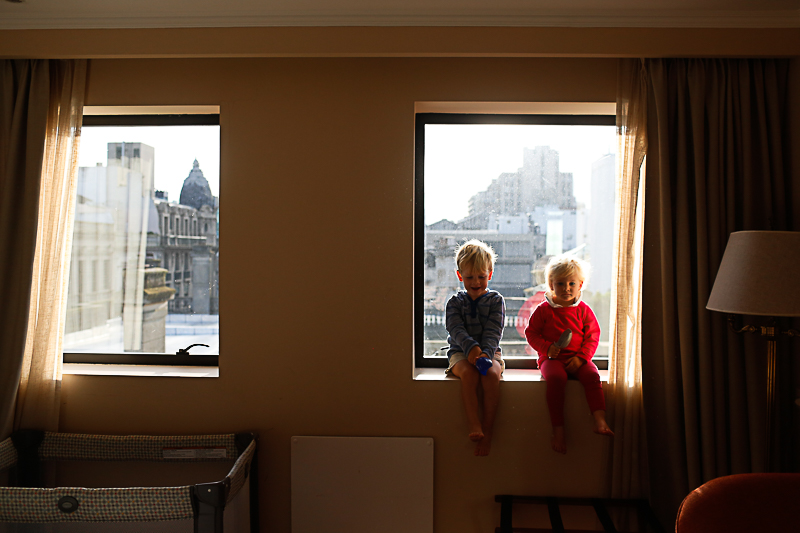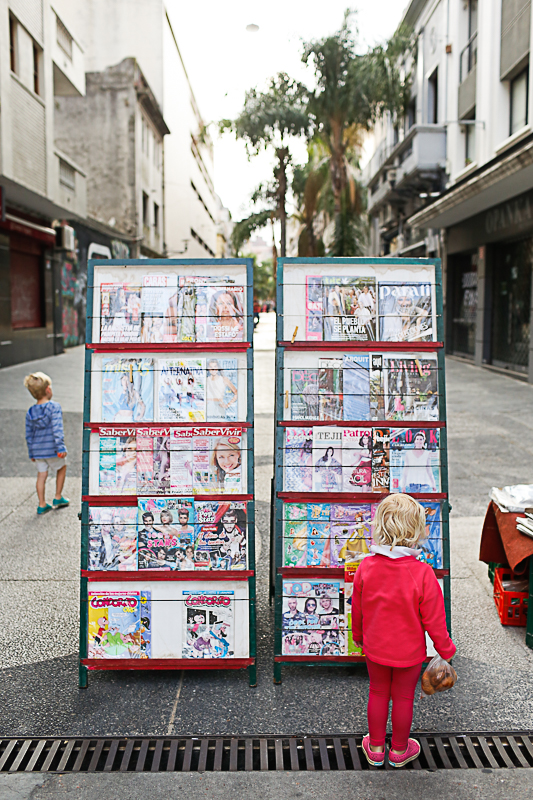 Little sleepy heads on our morning walk!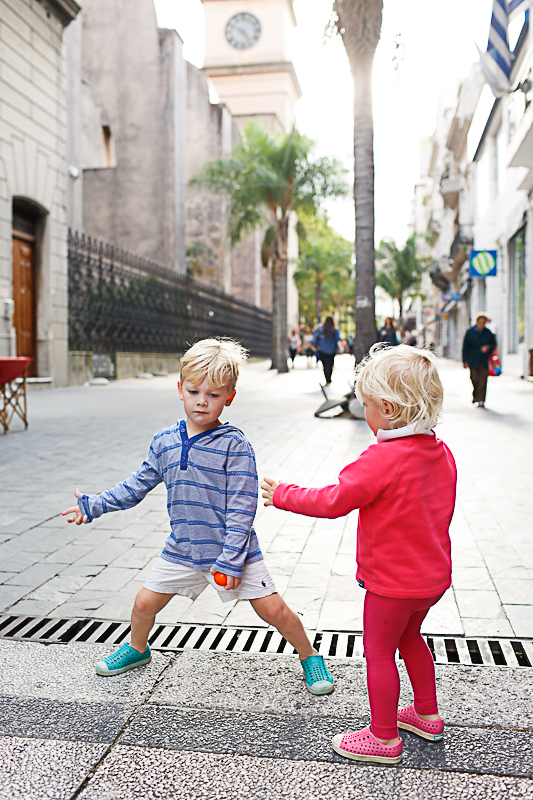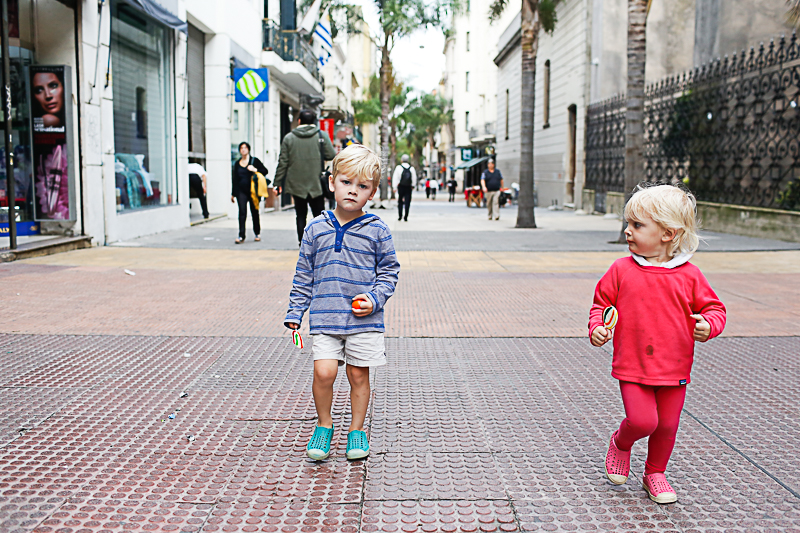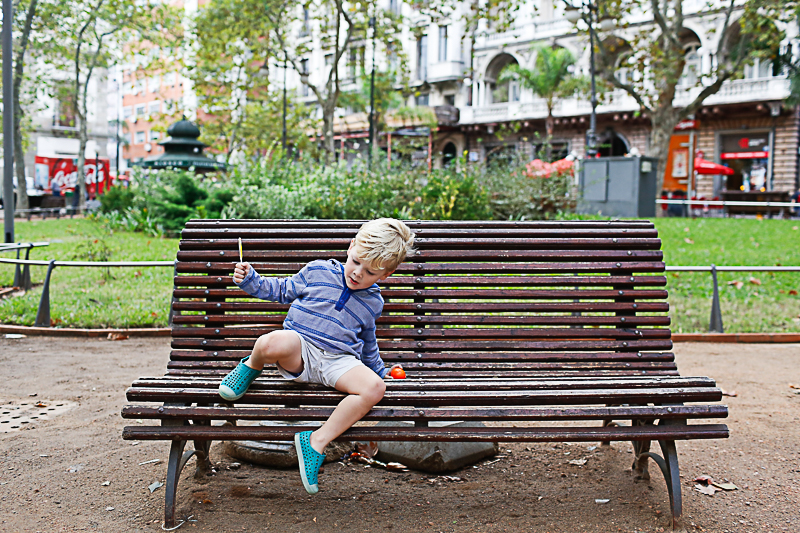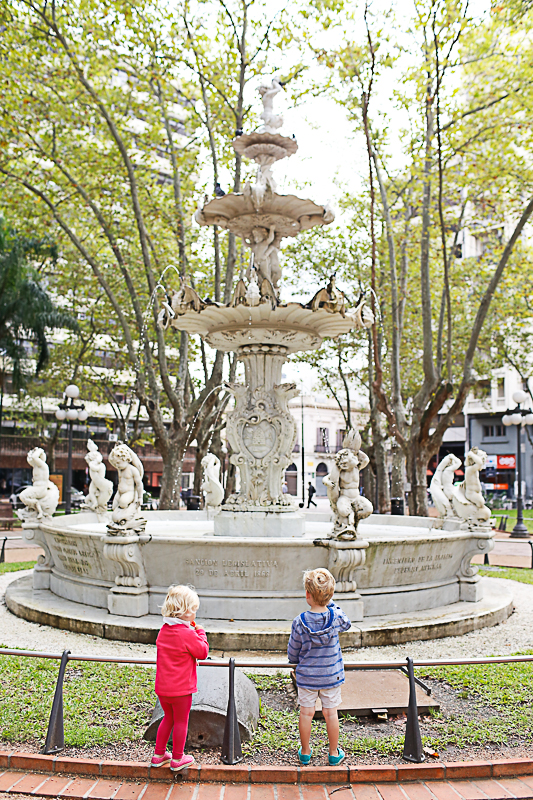 Here's our little hotel in Uruguay.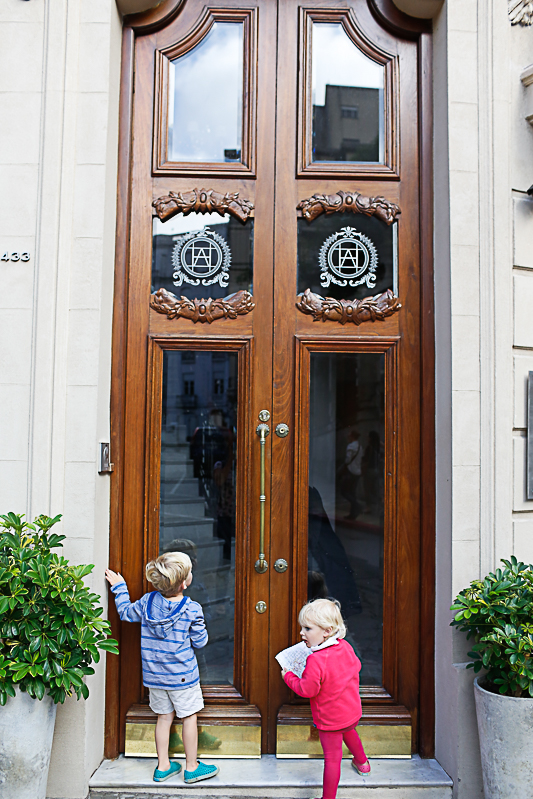 Kids needed a city playground! Oh how we were missing our Plaza Armenia! Got our fix at this one...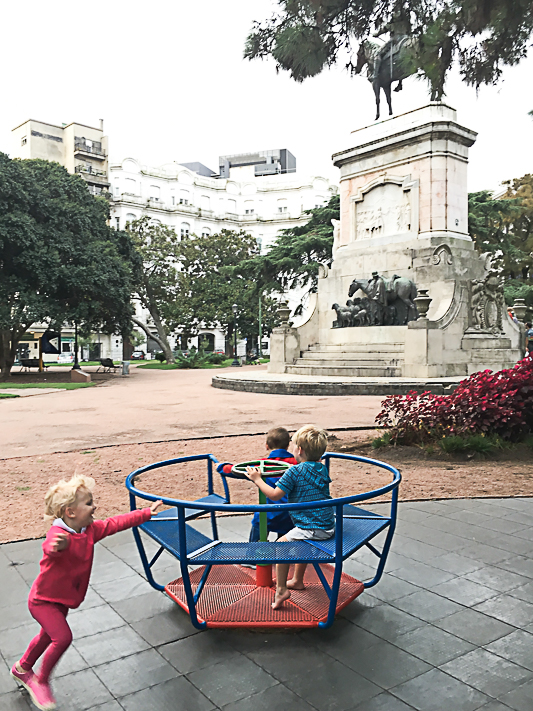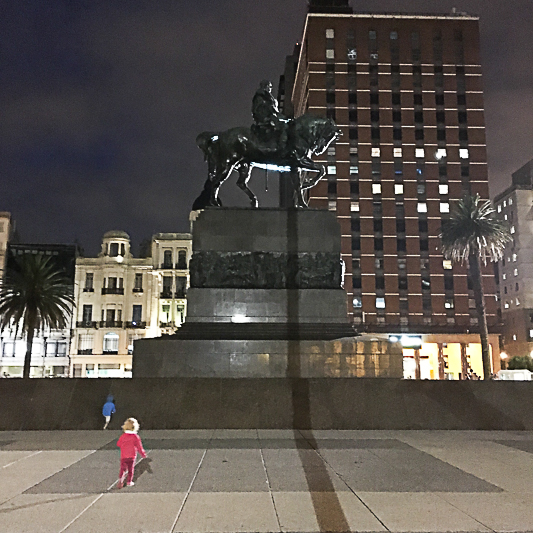 Here we are on our night walk, hit up a few historic sites!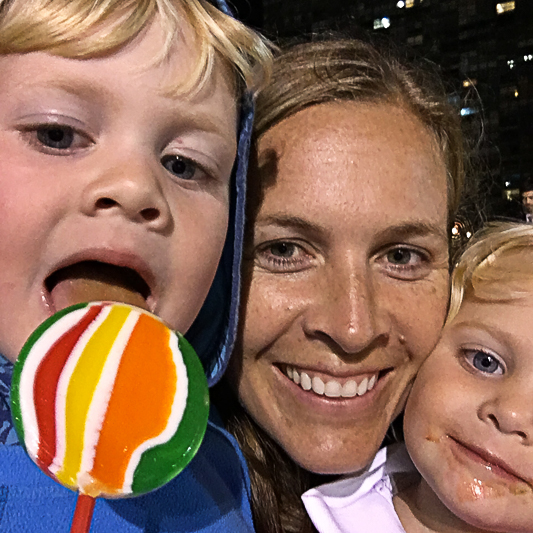 Typical pic of me trying to get G to pose in a photo....the man in the bottom right hand corner was so concerned with this little escape artist that he ran out the door after Graham and then took him inside to show him an old telephone on the wall.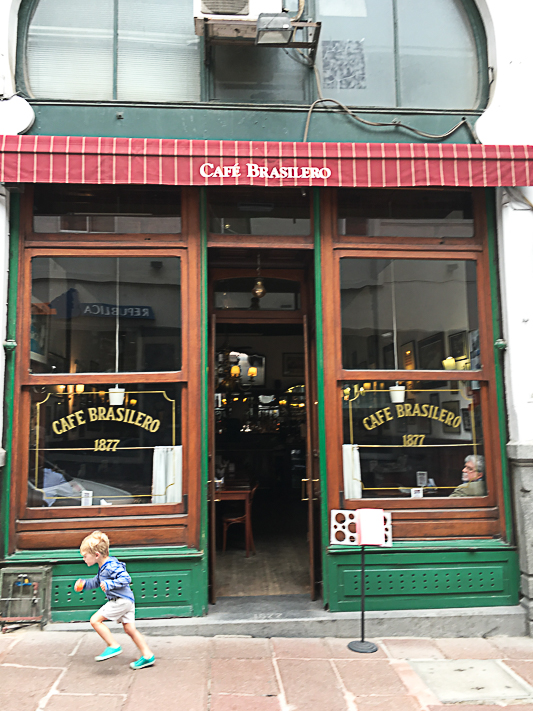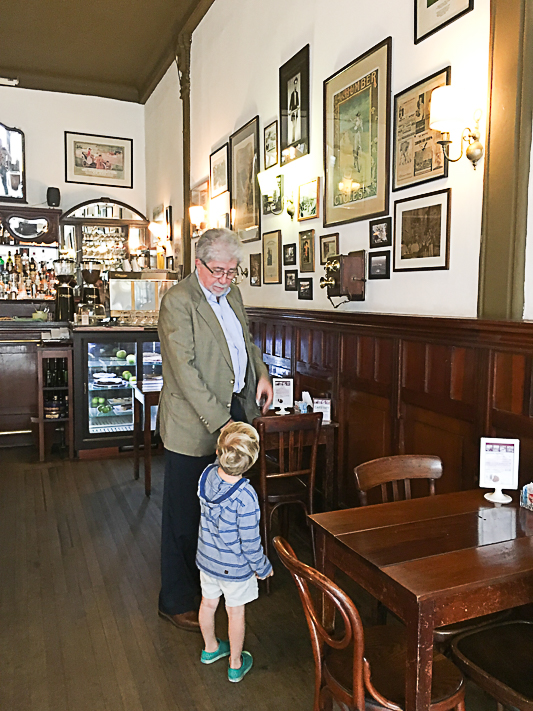 Oh man, we look like hell here but we did it!!! We made it work!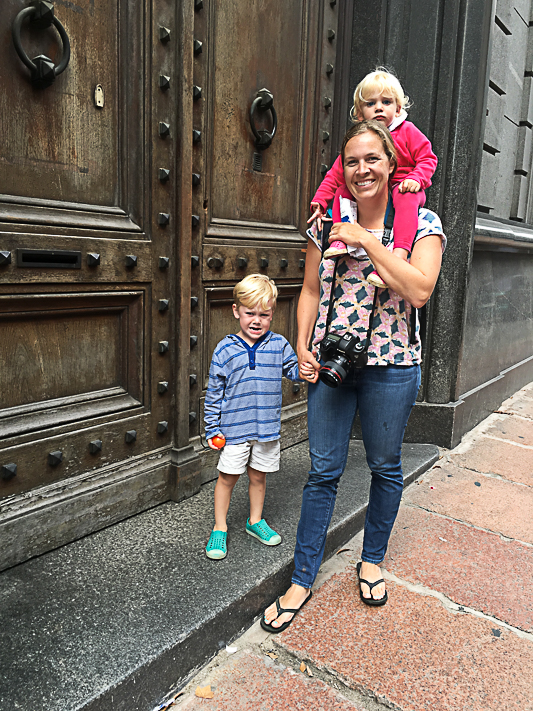 I am the worst Mom, I am not letting him have M&Ms (or Rockets as they are called in Uruguay)...so he is melting in front of this Kiosko.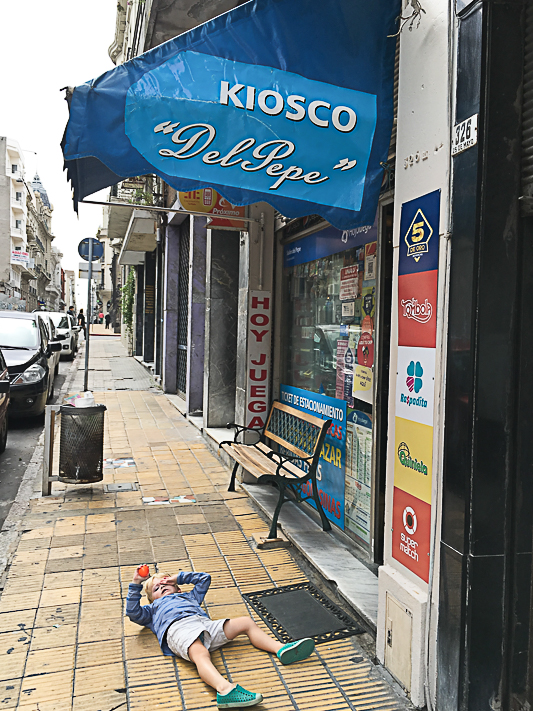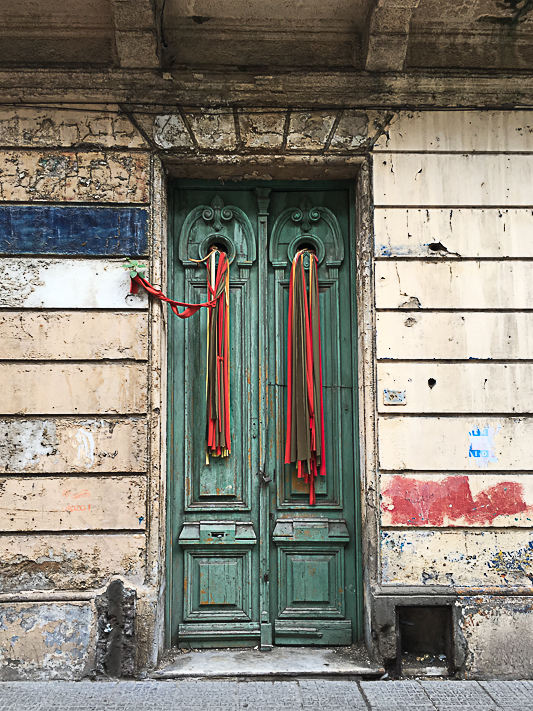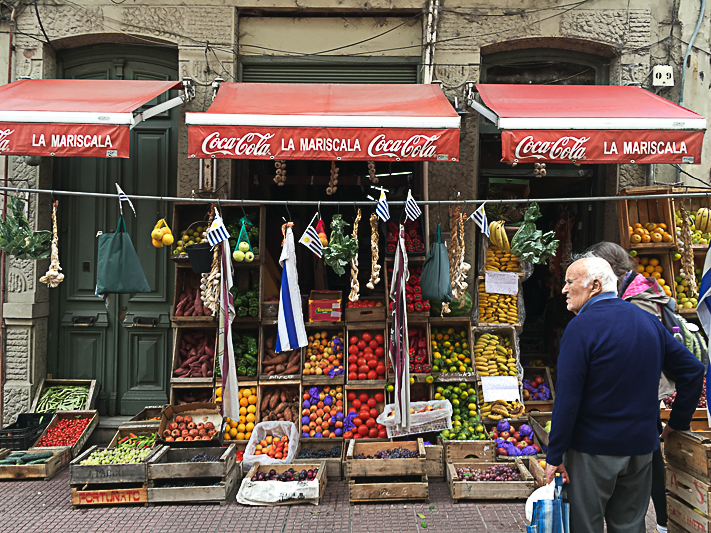 The morning we left, we were able to check out the Mercado del Puerto (the market of the port), which is densely packed with parrillas. This is a meat lovers dream come true, I am so sorry Steph missed this! We ordered a chorizo and some papas fritas then hit the road.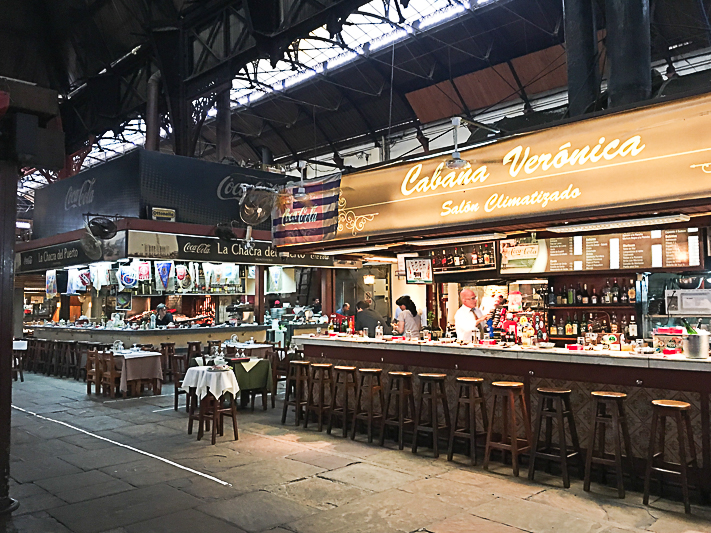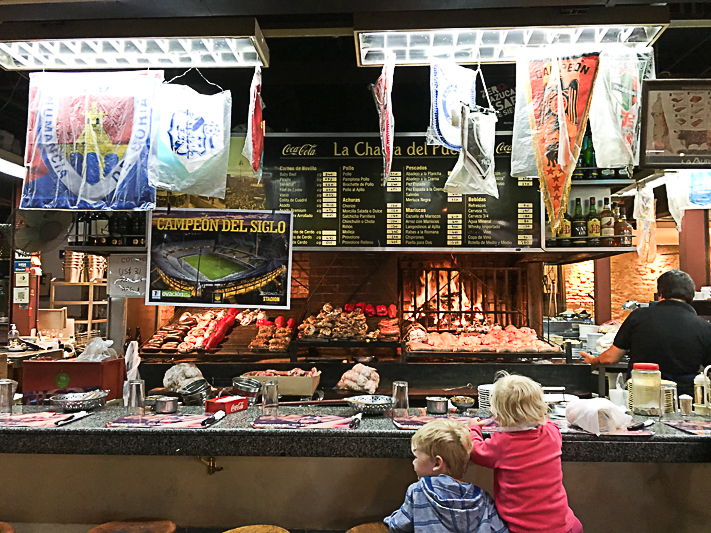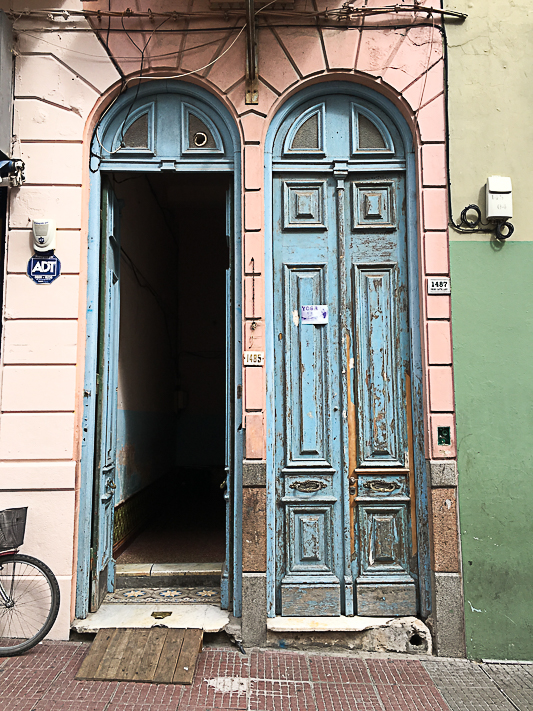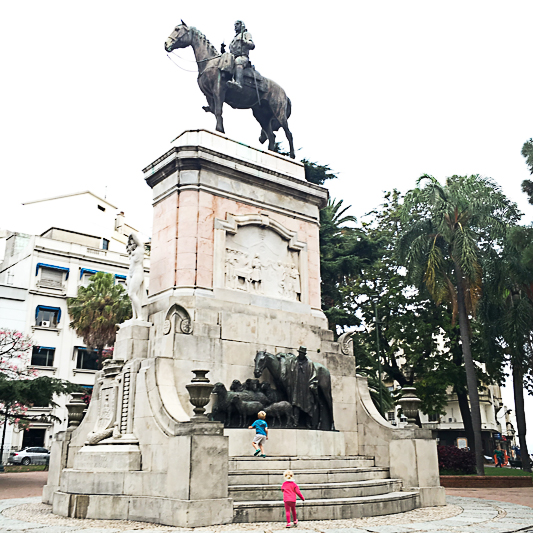 Overall, we loved Montevideo and I am so glad I was able to see the capital of this sweet little country, albeit we only really saw the Ciudad Viejo (Old Town). The trip was tough with my two in tow and no stroller or car seats but we did it and now we can check that off of our list!

Here are a few pics from our day trip to Cabo Polonia. If you are up for a little exploring, I would recommend this little day trip from Jose Ignacio. It was a cloudy day so we didn't mind being in the car and discovering something new. We took this trip on a Saturday so Steph could be away for a whole day. We drove about an hour to this small terminal in Cabo Polonia where you purchase a ticket to take a dune buggy out to a very rustic little town on the beach...read: RUSTIC...hostels and makeshift homes in a National Park. The dune buggy itself was such a fun adventure for the kids since it bounced up and down and we got to ride on the beach. Once we reached the town, we hopped out and walked to the lighthouse. We were told that there was a colony of sea lions living there and sure enough, they were there and the kids loved to see them! We then had a light lunch on the beach (Lulu slept through it), took a little stroll through the hood and took the buggy back to our car. We then drove about 20 more miles north to a little surf town called Punta Del Diablo. Steph and I had caipiroskas, fruit smoothies and empanadas. We walked around a bit and talked to some locals and then headed home. The kids were exhausted, it was a perfect way to spend a rainy day.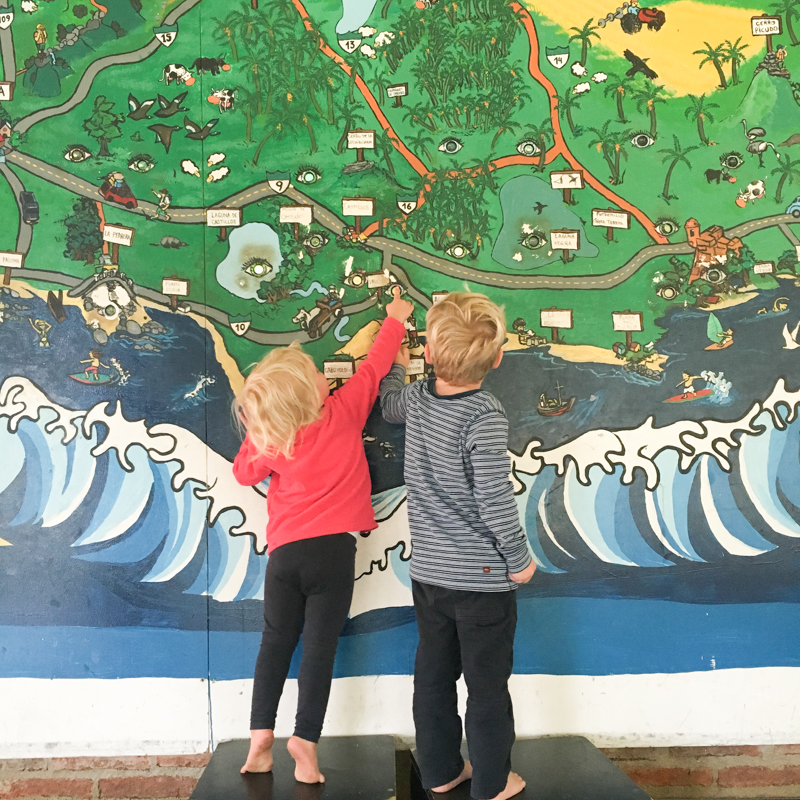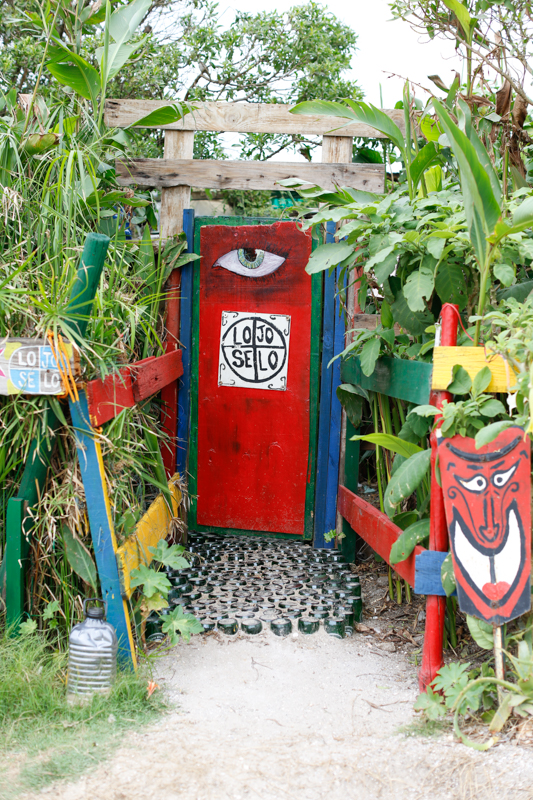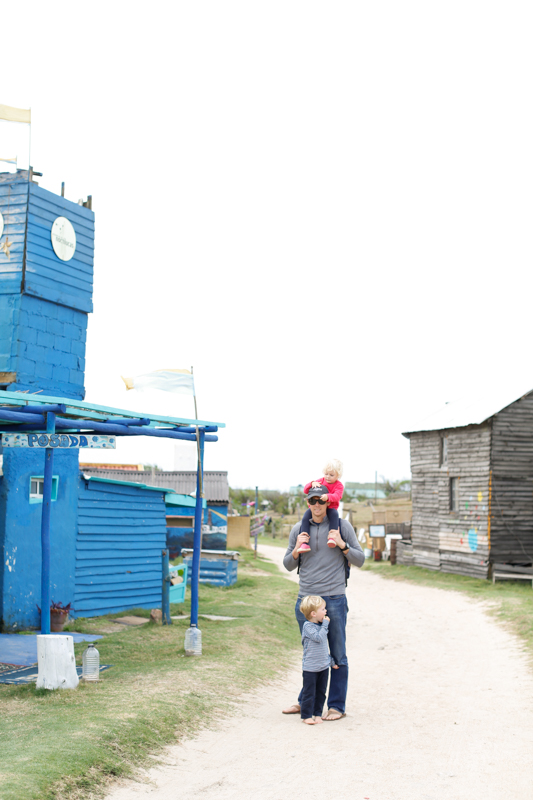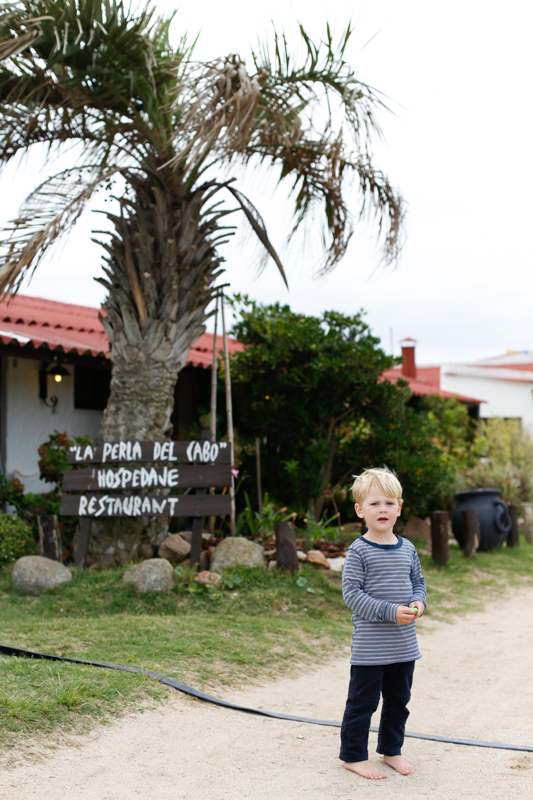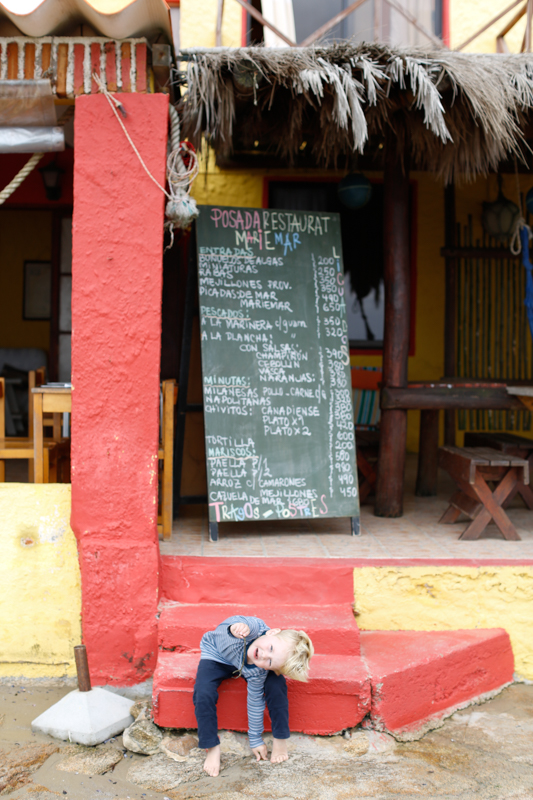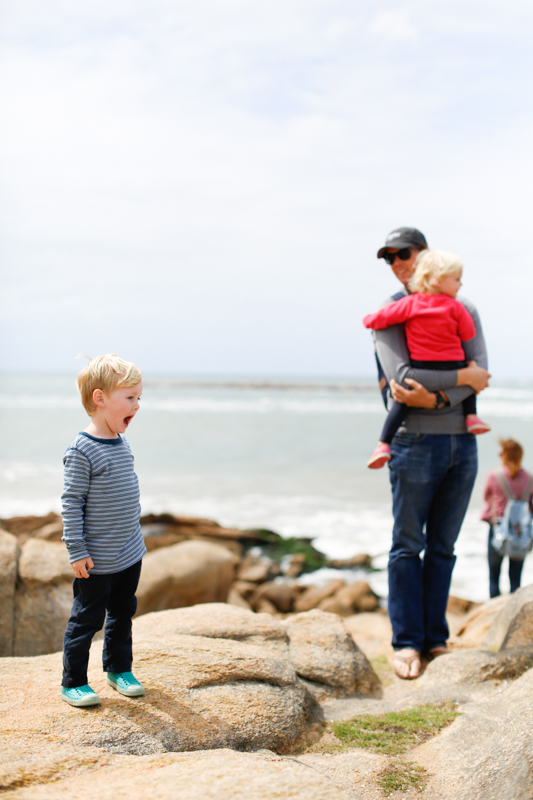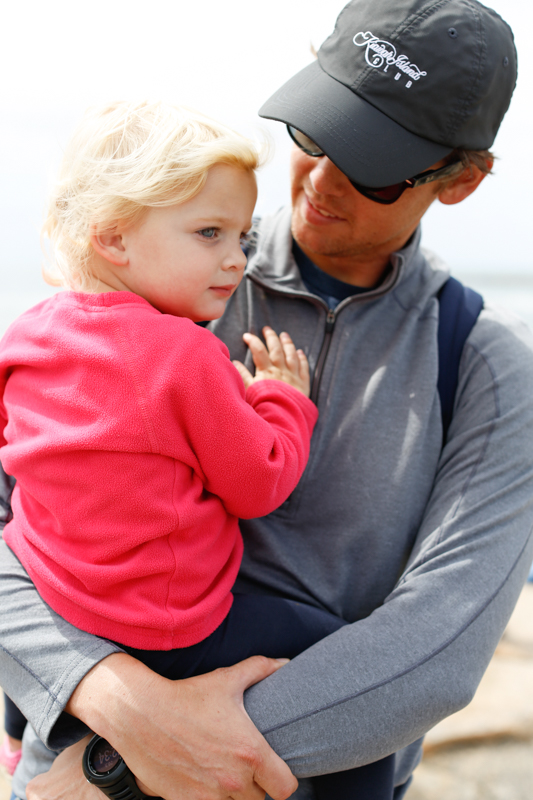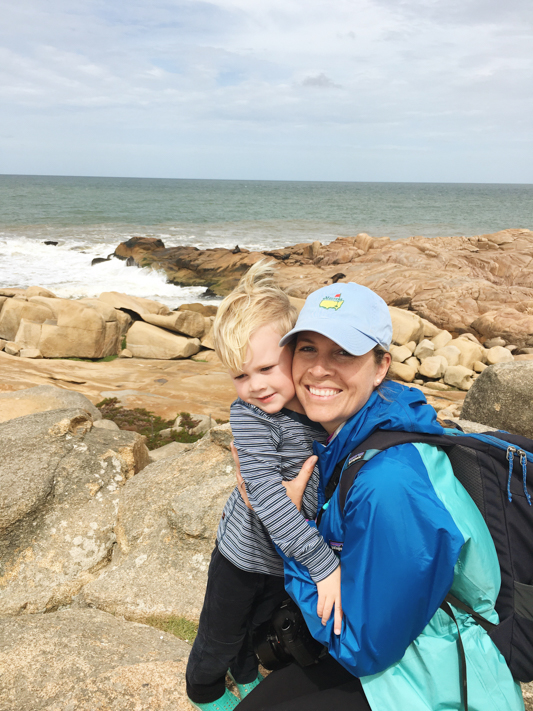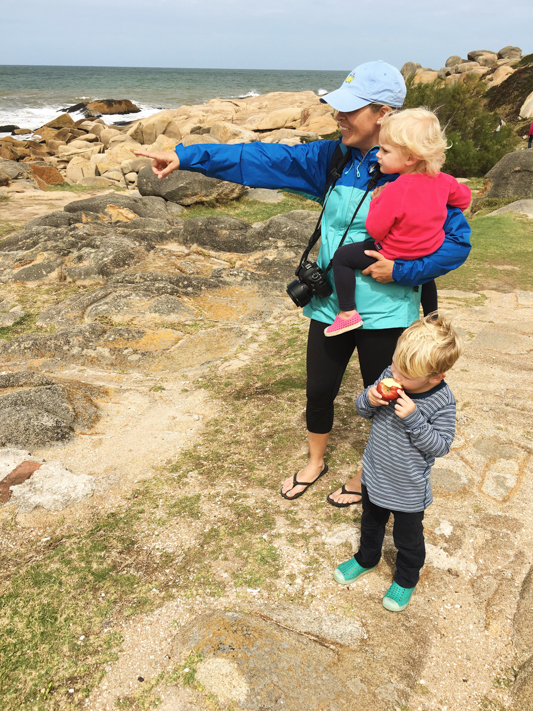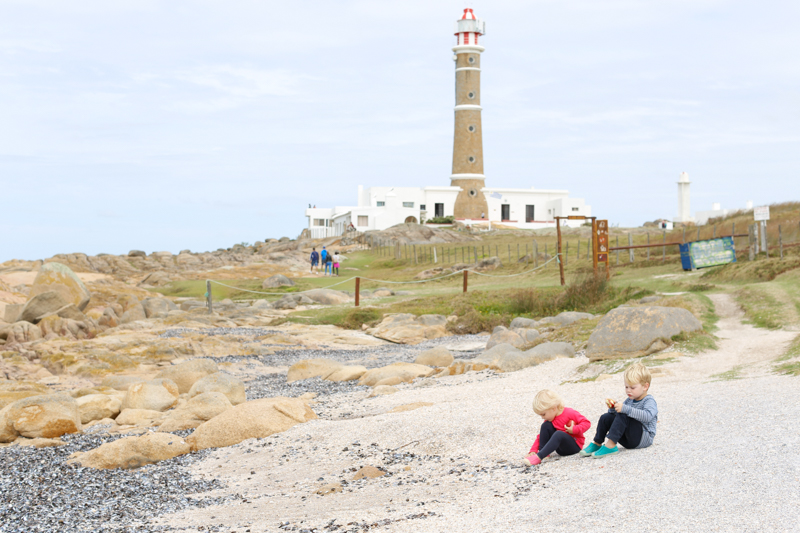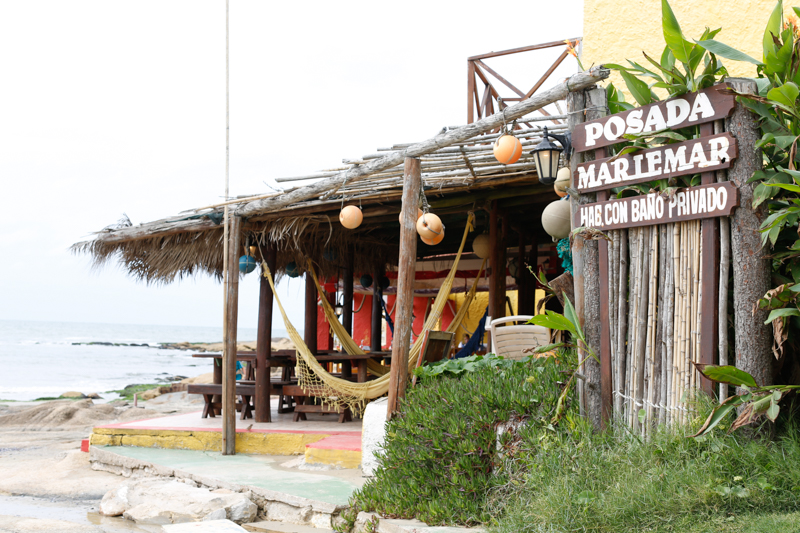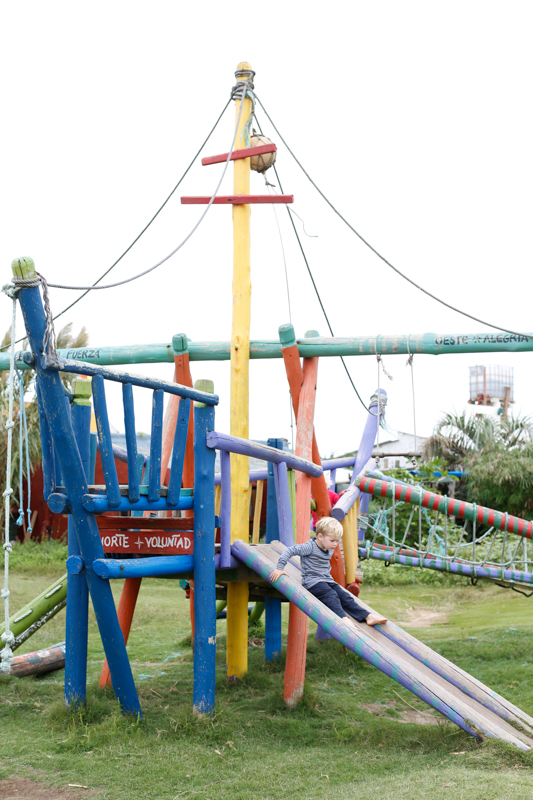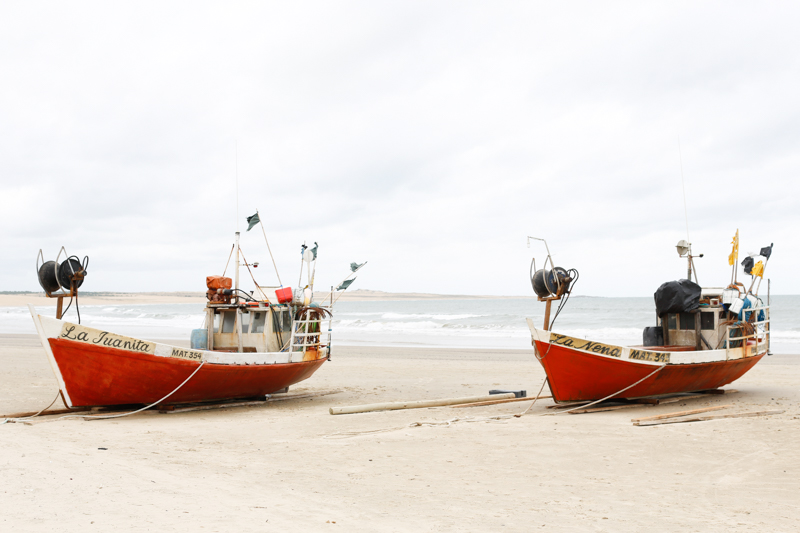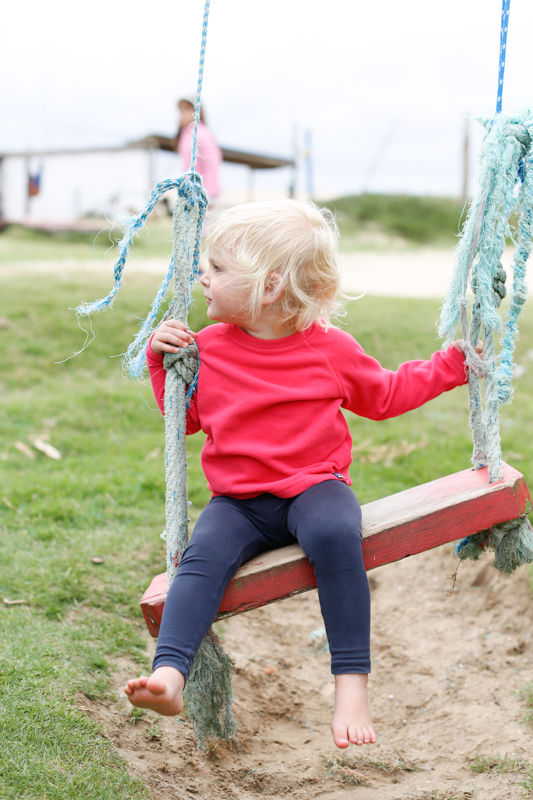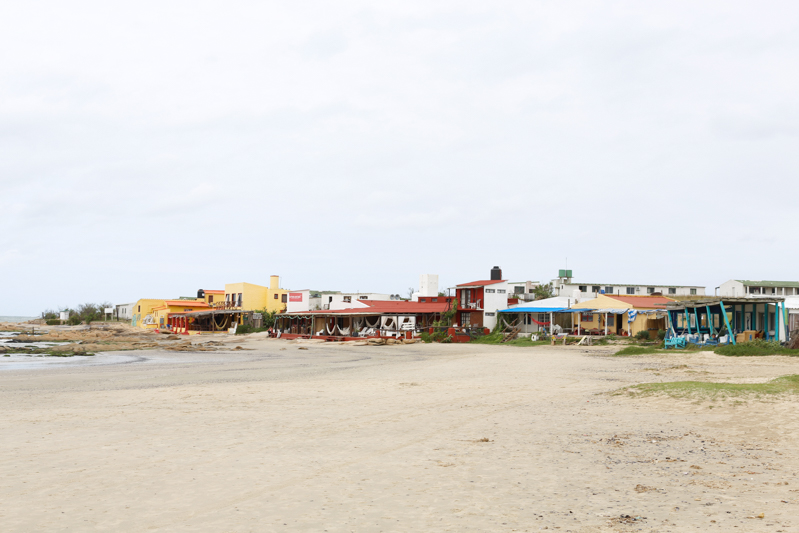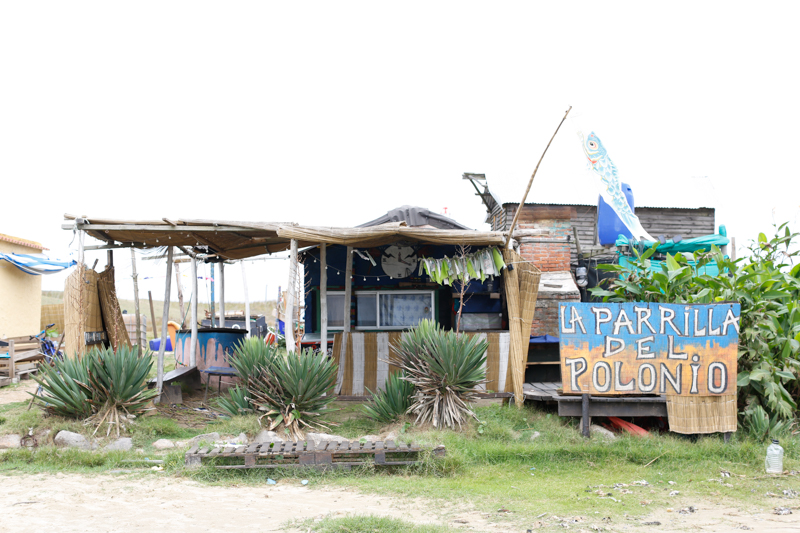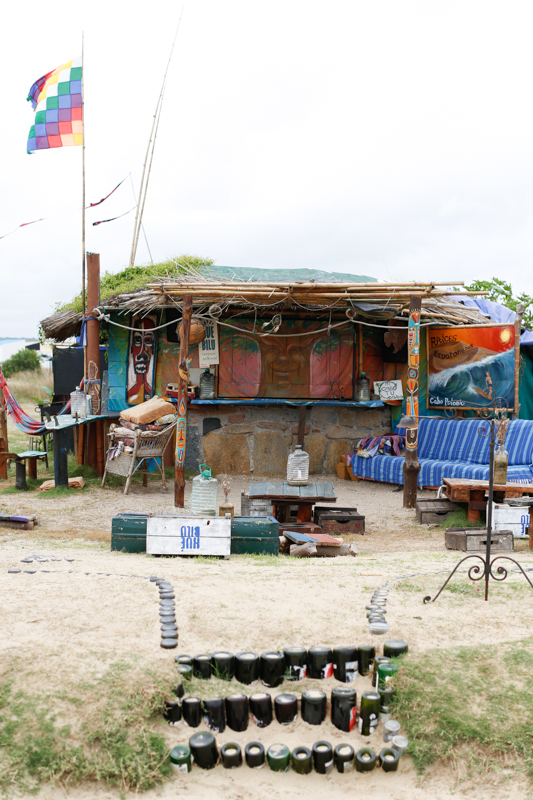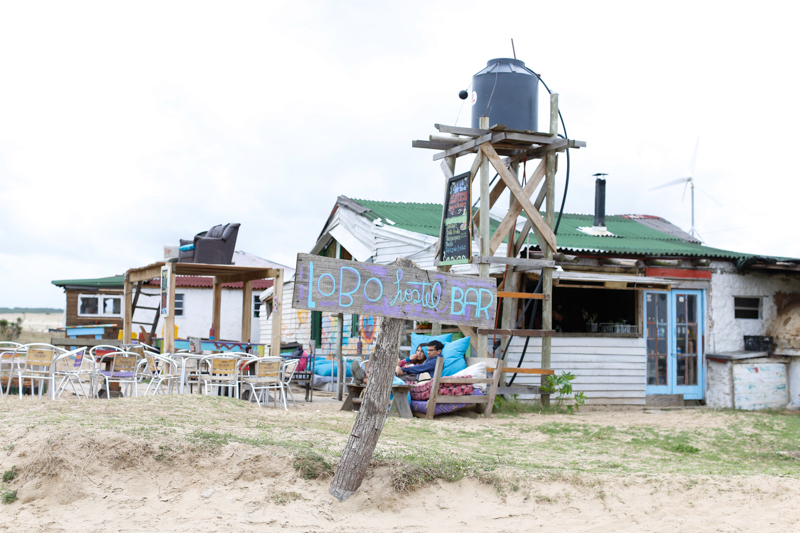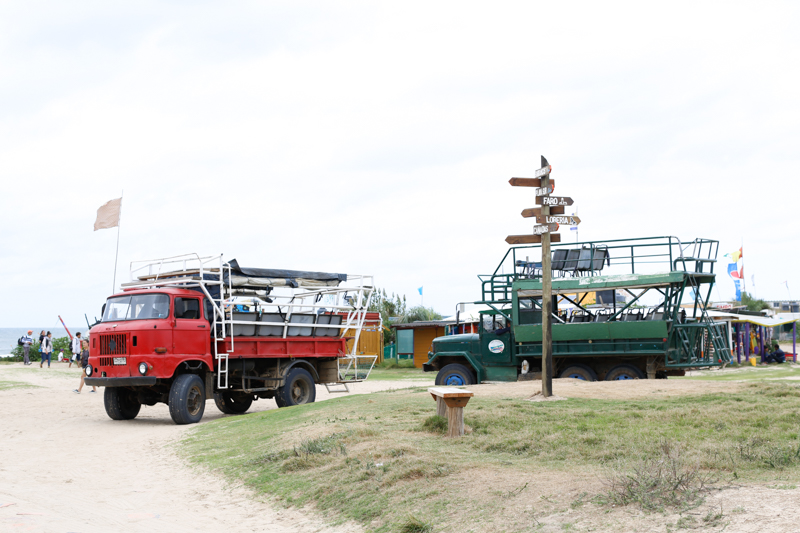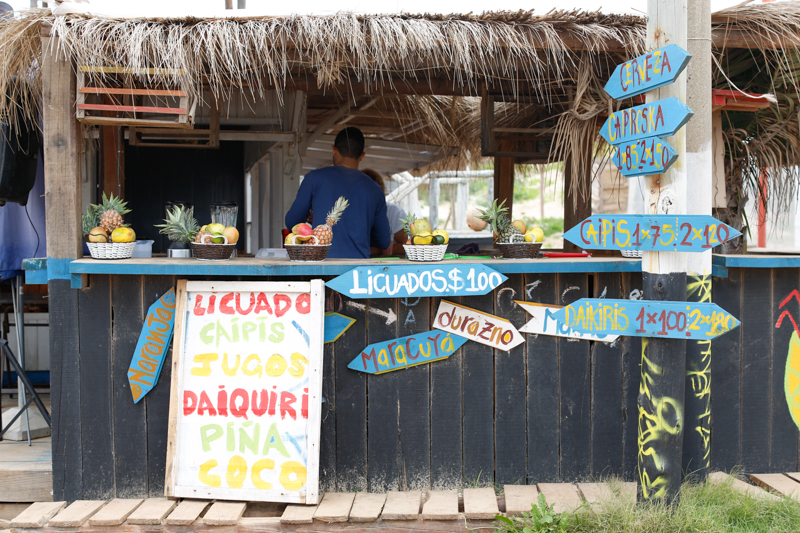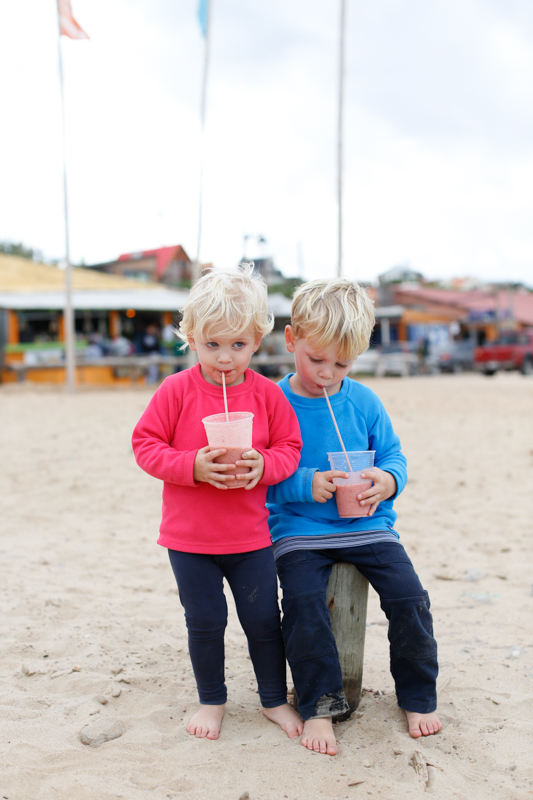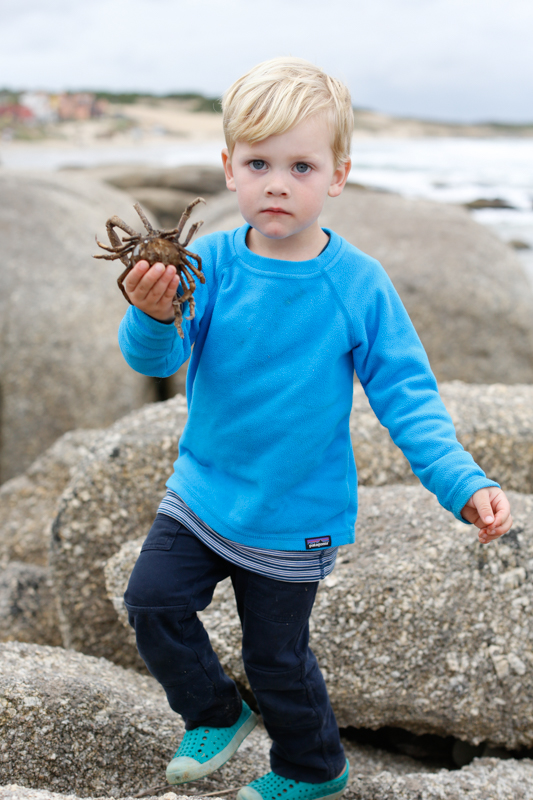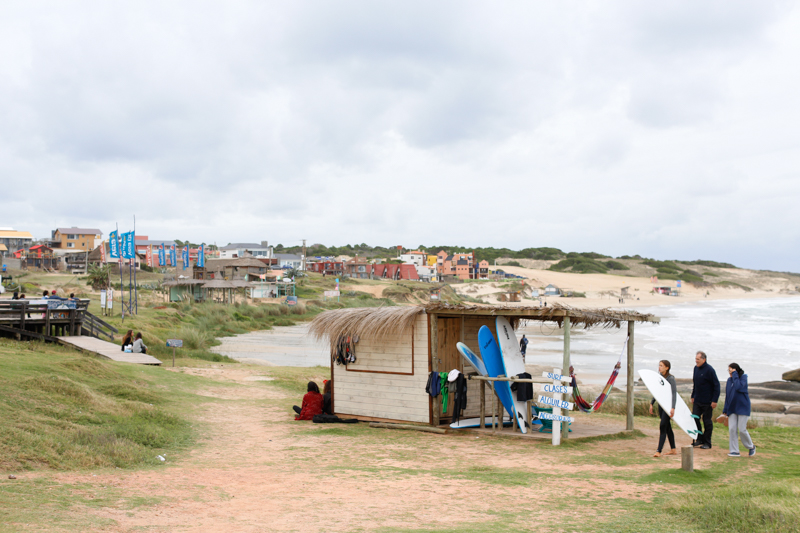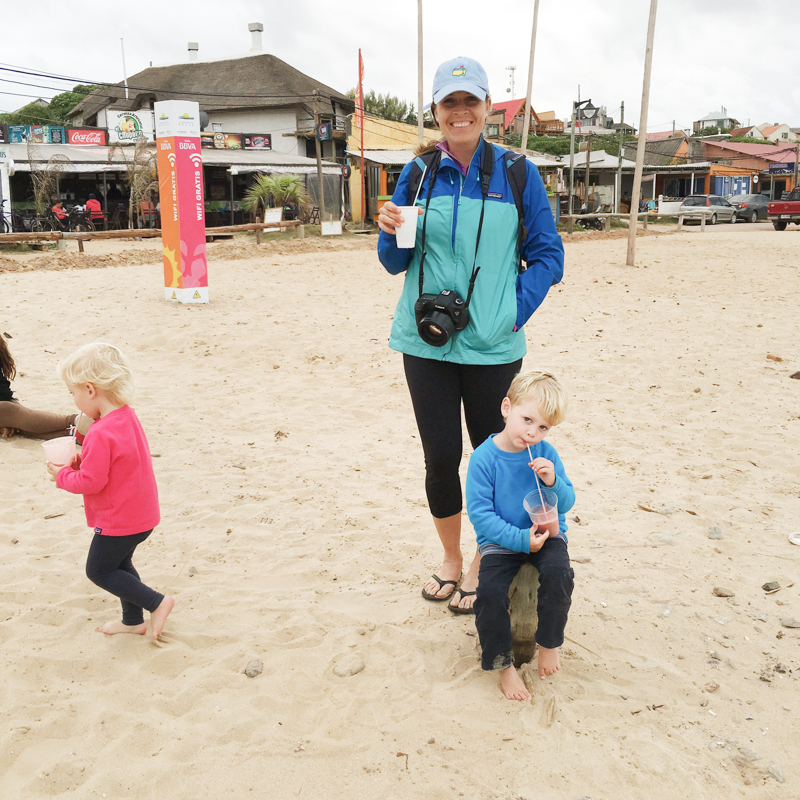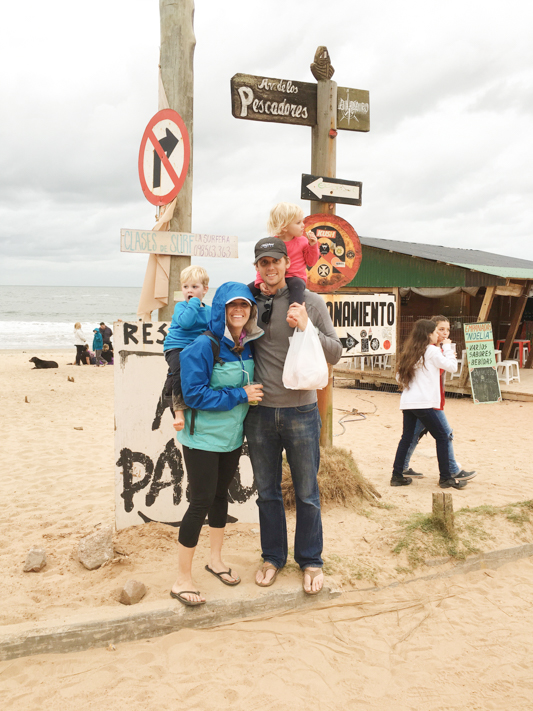 We are having such a peaceful start to our time in Jose Ignacio! We are here in the off season and it is quiet here, there is not too much to do, which is kind of the point and a drastic change from our busy city life in Buenos Aires. It actually took me a few days to adjust here, I was a little worried that we had timed it all wrong! But after speaking with some locals, they assured us that this is the best time in Jose Ignacio, when all of the craziness dies down and the weather is perfect and only the most fabulous restaurants remain open. Here are just a few images from our first week. Pictured below is Lucie chowing down on a medialuna and a chocolate milk before takeoff to Montevideo. The flight was only 45 minutes long, maybe less, so it was a breeze, thank goodness!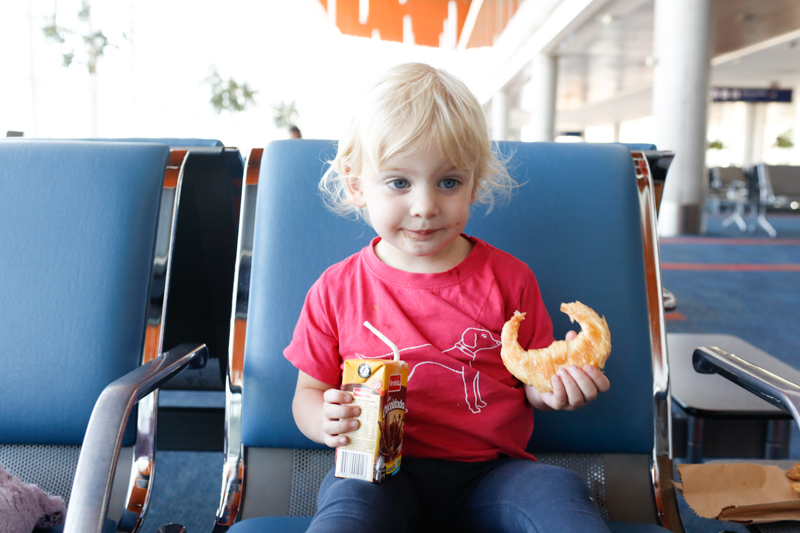 Here's our first walk on the beach. We are staying in rental in a private club called Club de Mar. It's within walking distance from the town (we can walk to this lighthouse in the distance) and has the club amenities like chairs and umbrellas and a lifeguard, which is lovely.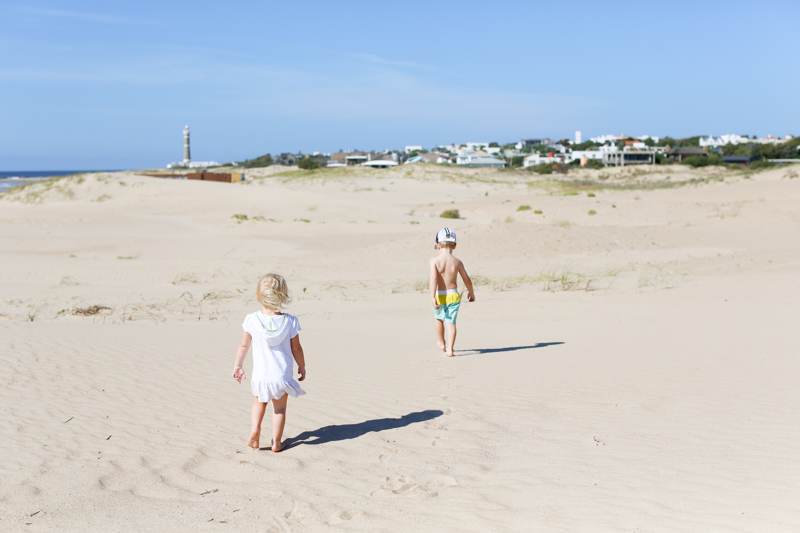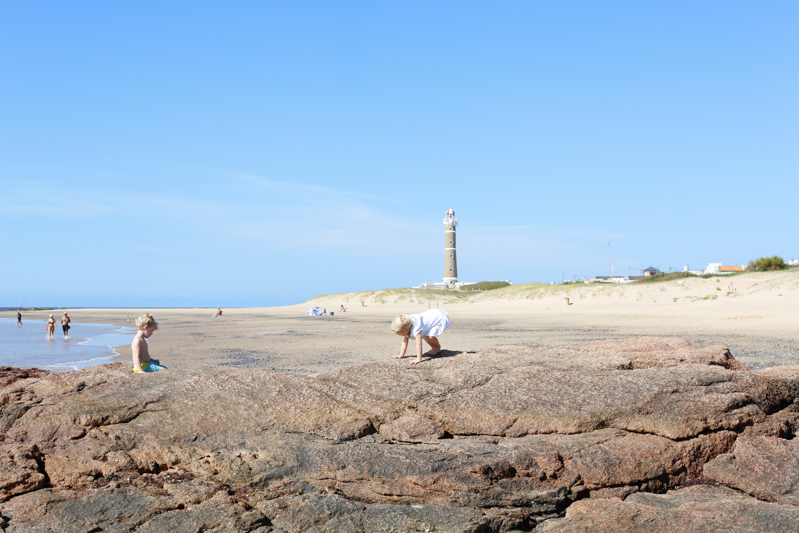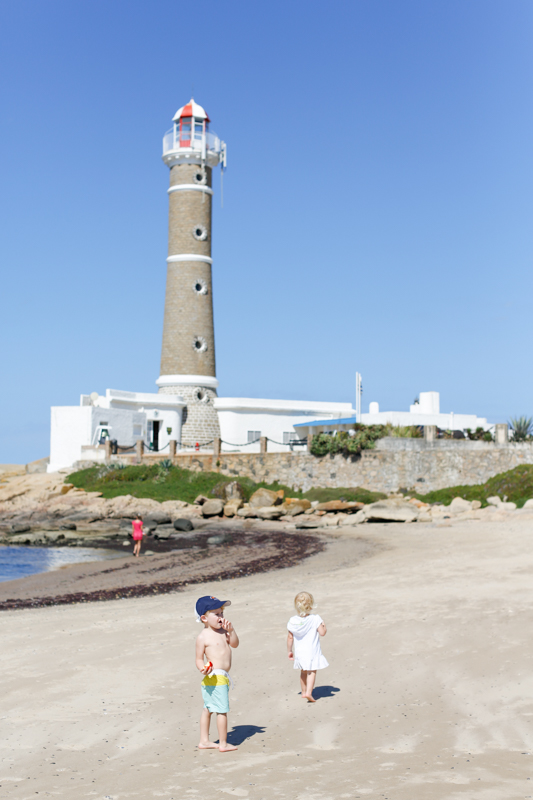 Here's our first Limonada con mentha y jenjibre (lemonade with mint and ginger)...yummy! We have been sampling these all over Buenos Aires and our loved our first frozen pitcher at
La Huella
. (Do click on this hyperlink, this restaurant is off the charts!!!)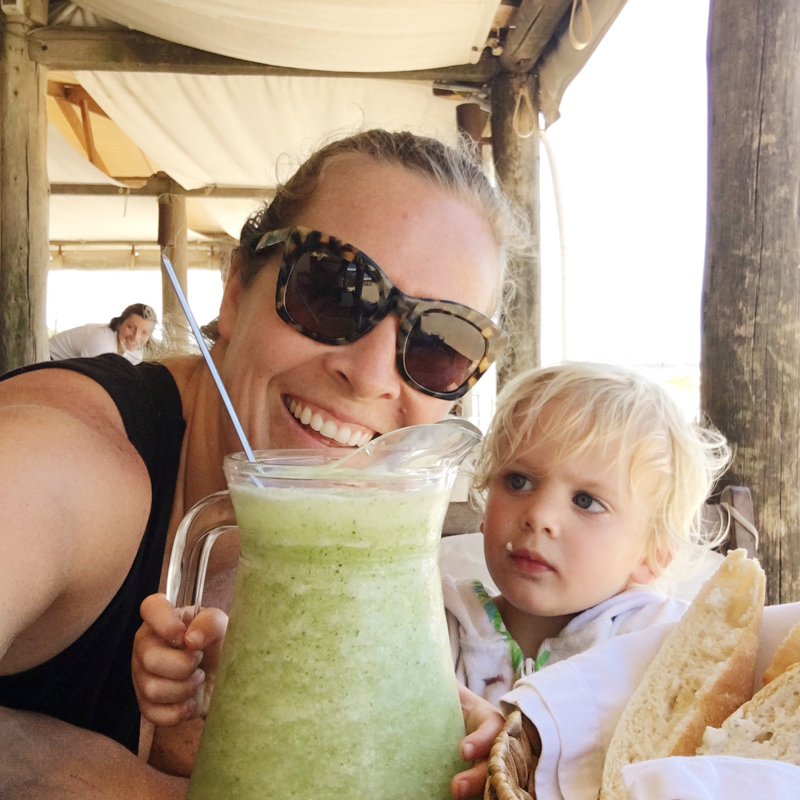 Some days we meet Steph for lunch at the restaurant for ceviche and lemonade while the kids play in the sand, it is so lovely! And they have wifi so Steph can be in touch with his office.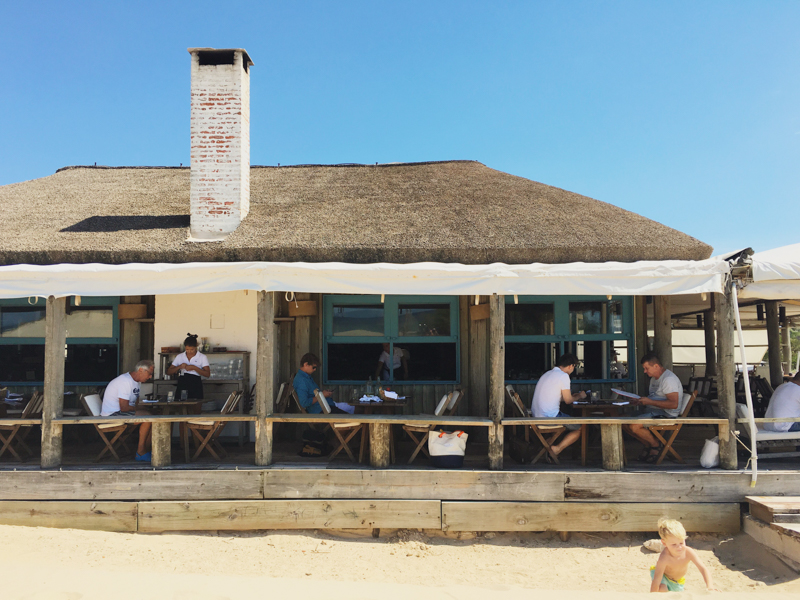 Our beach house ROCKS! We are loving this breezy, bright home and have made ourselves comfortable here! Our favorite things are the fire pit on the back porch and the view of the ocean! There are not a lot of bugs or mosquitos either so we can open the doors and let the breeze in.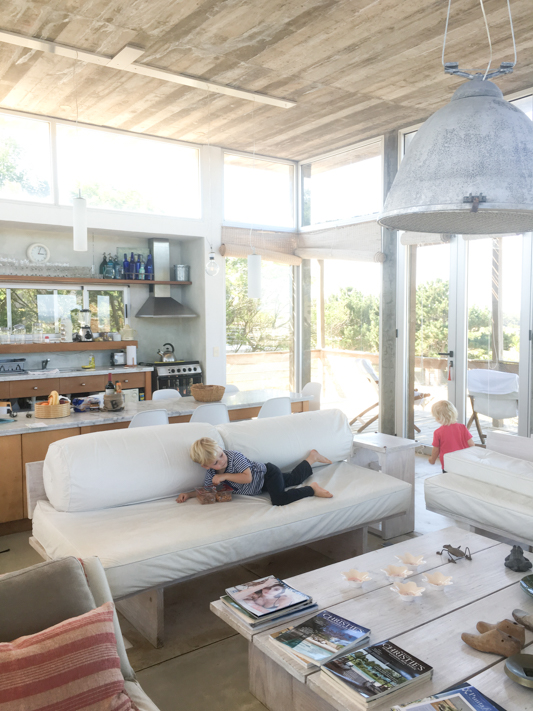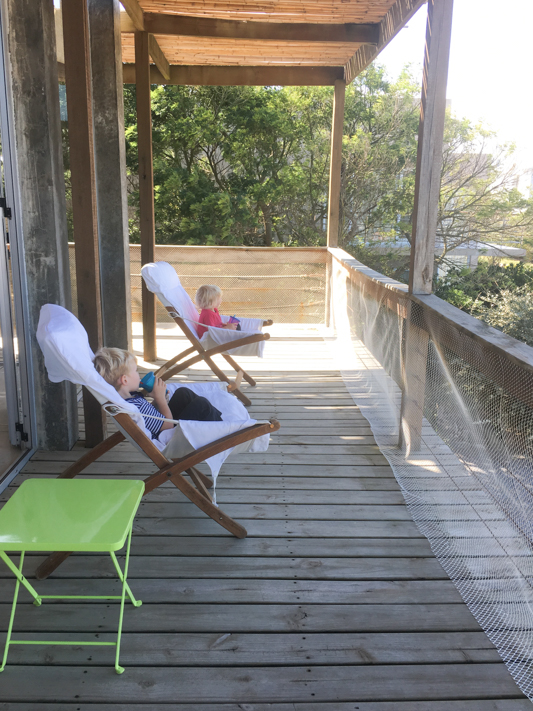 It rained on our second and third day here, which was kind of a bummer but it didn't stop us from exploring! We went to the lighthouse and climbed on the rocks and dug holes in the sand.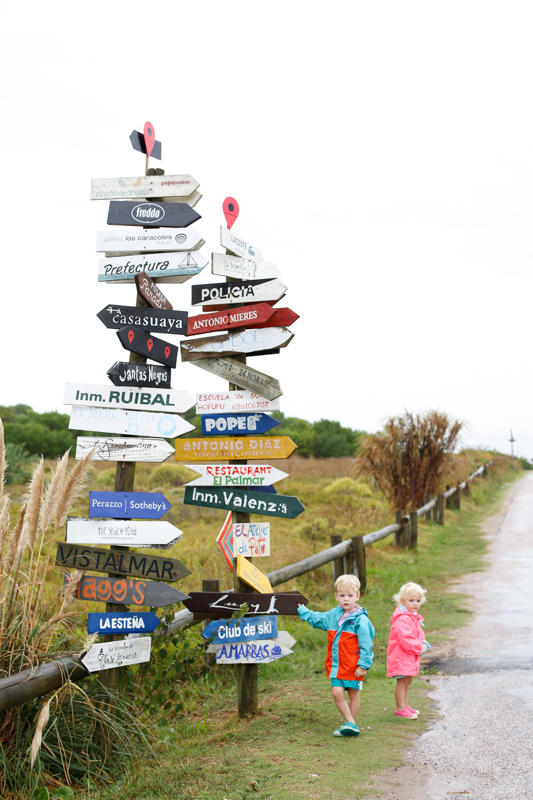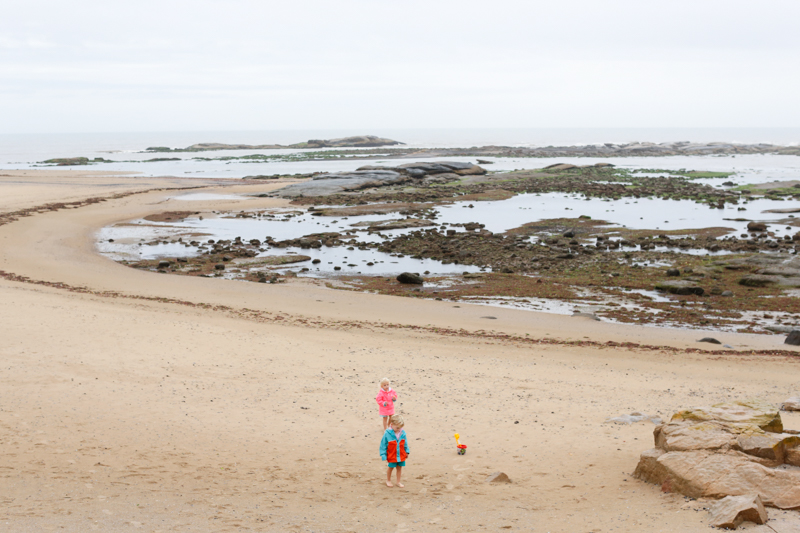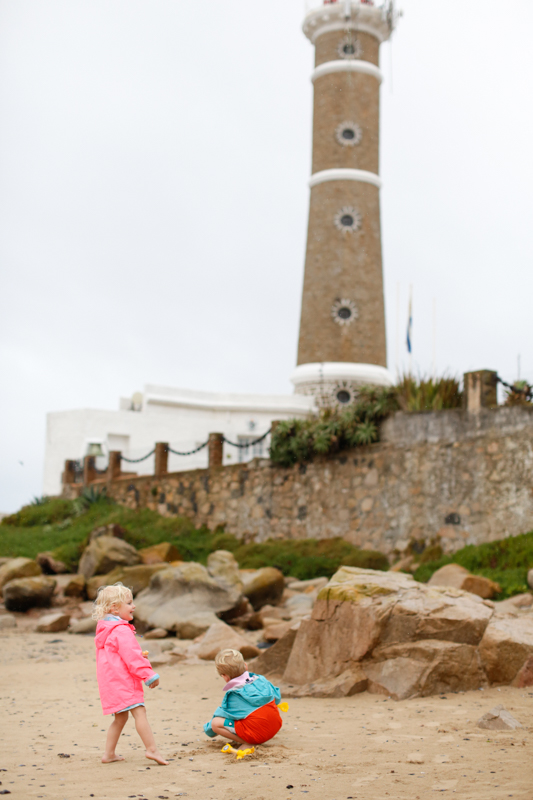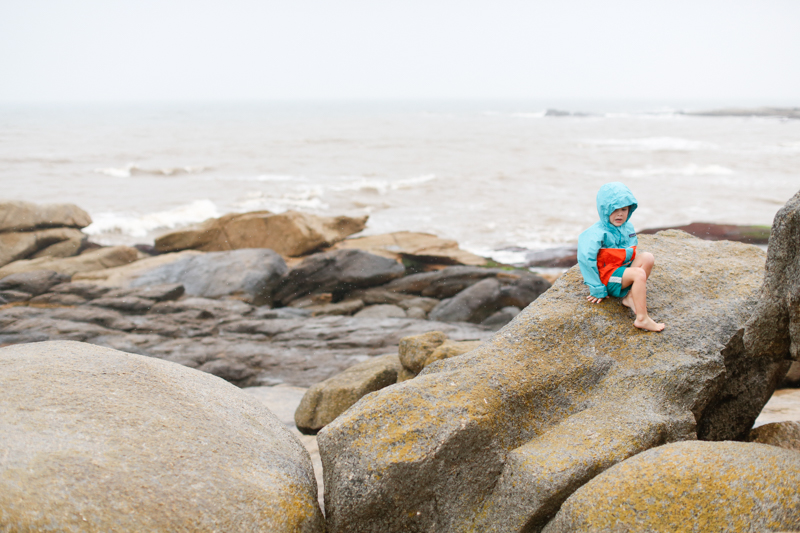 The kids spent a lot of time in the hot bath with all of G's superheros and we cuddled up inside for some shows on tv. Here is Graham's Christmas list that he made for me (below).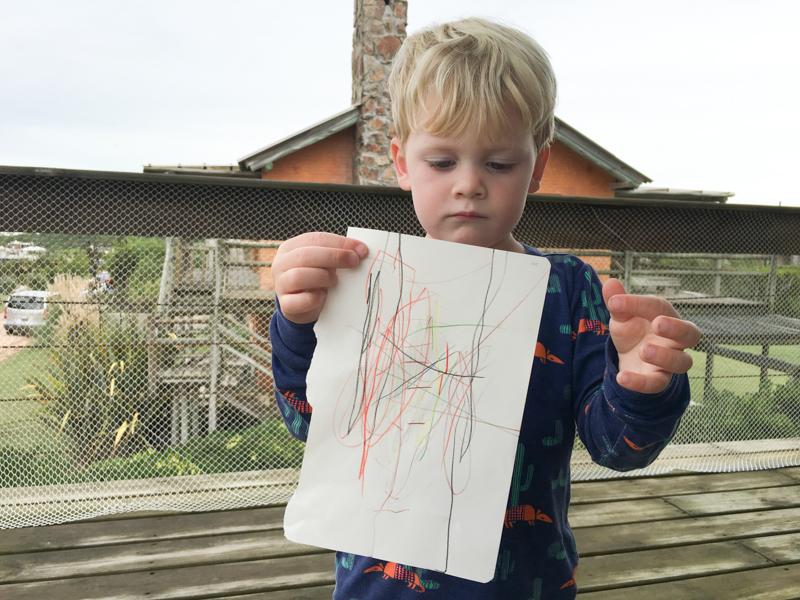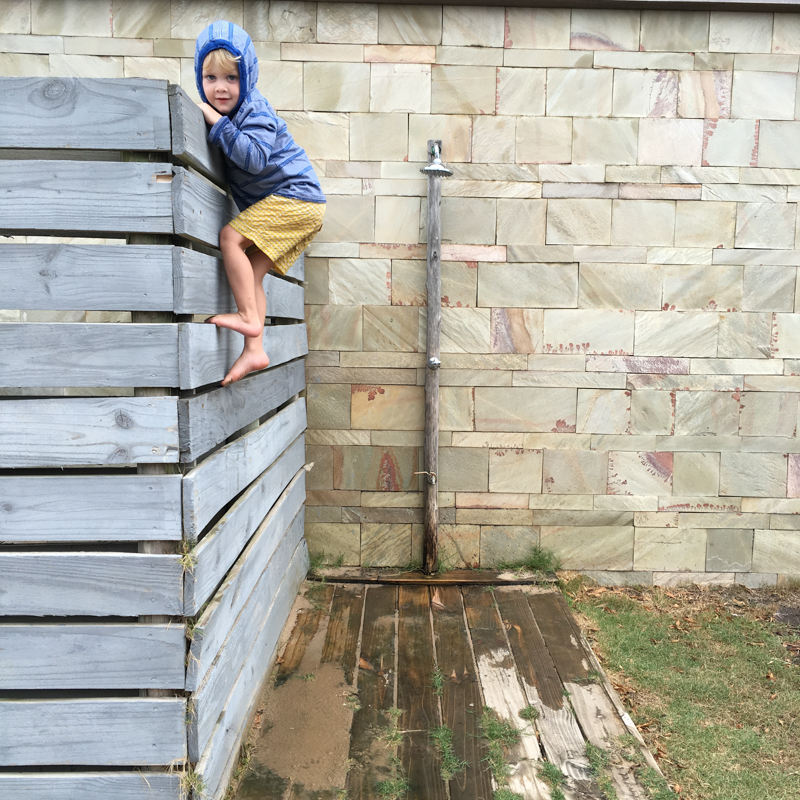 Of course back to
La Huella
for some more yummy treats!!!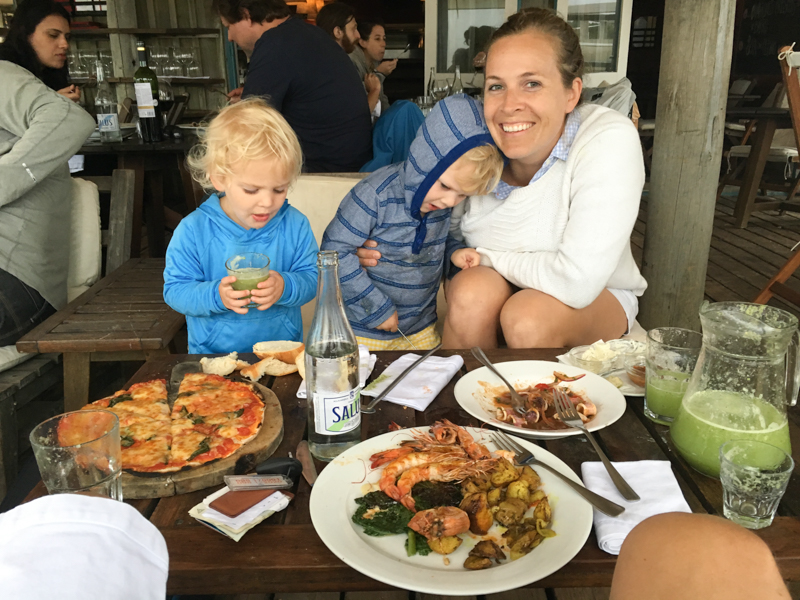 Fast forward to the future....these two were dancing and laughing at each other while pretending to drive. I have it on video.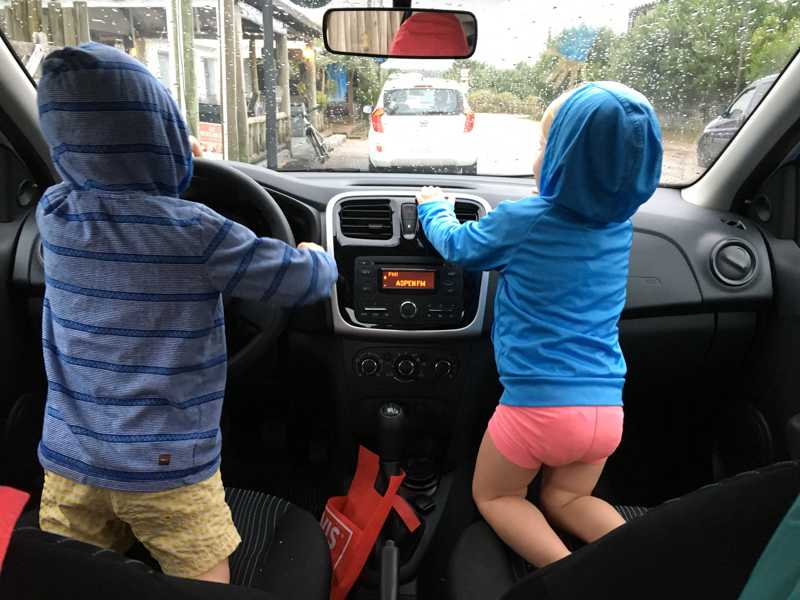 Natch, Lulu making sure all of the dogs are taken care of in Jose Ignacio. She is drawn to each and every one of them and will also make sure I am quiet if she stumbles upon one sleeping.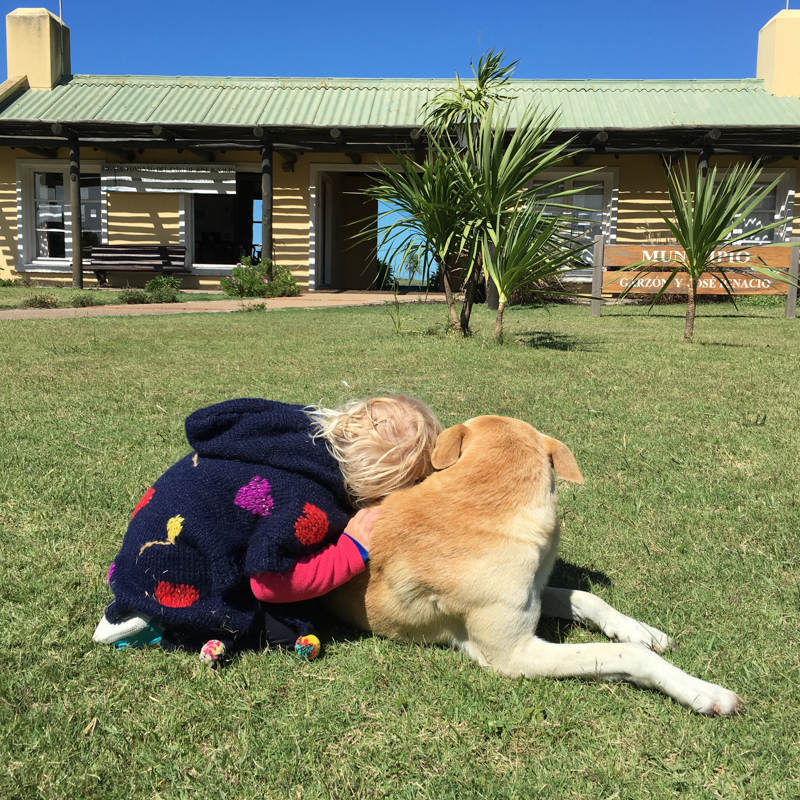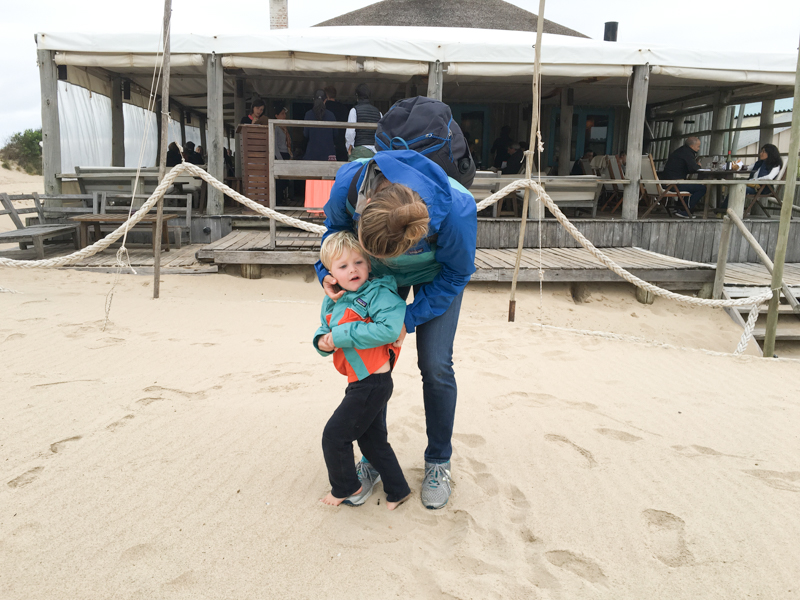 We have been going to Playa Mansa for sunset. There is a little beach bar set up by a boutique hotel,
Posada Del Faro
right on the beach, as well as a ton of kids playing. Steph and I get caipirinhas while the kids run around and get tired.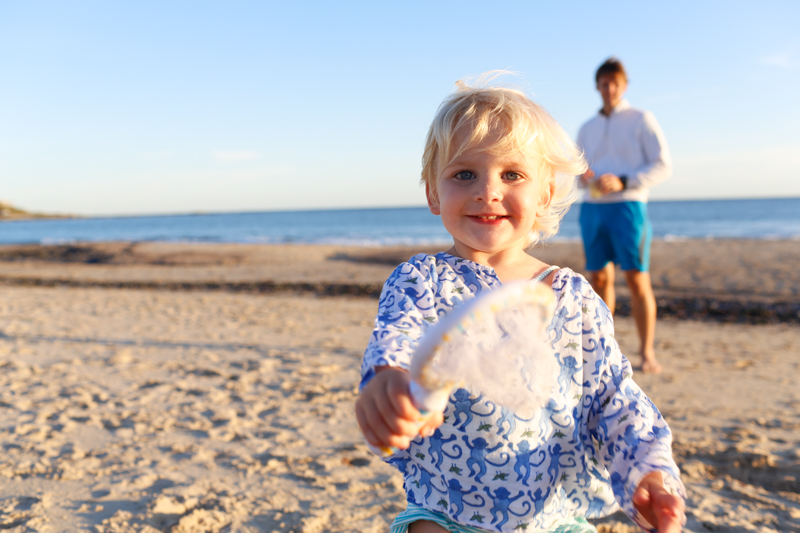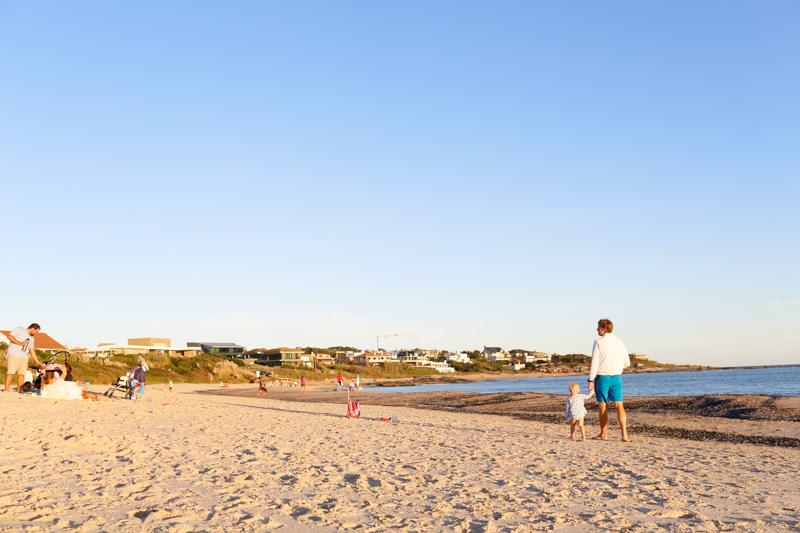 Make sure you check out my next post about horse back riding at
Haras Godiva
.

| | |
| --- | --- |
| | 1 of 6 |